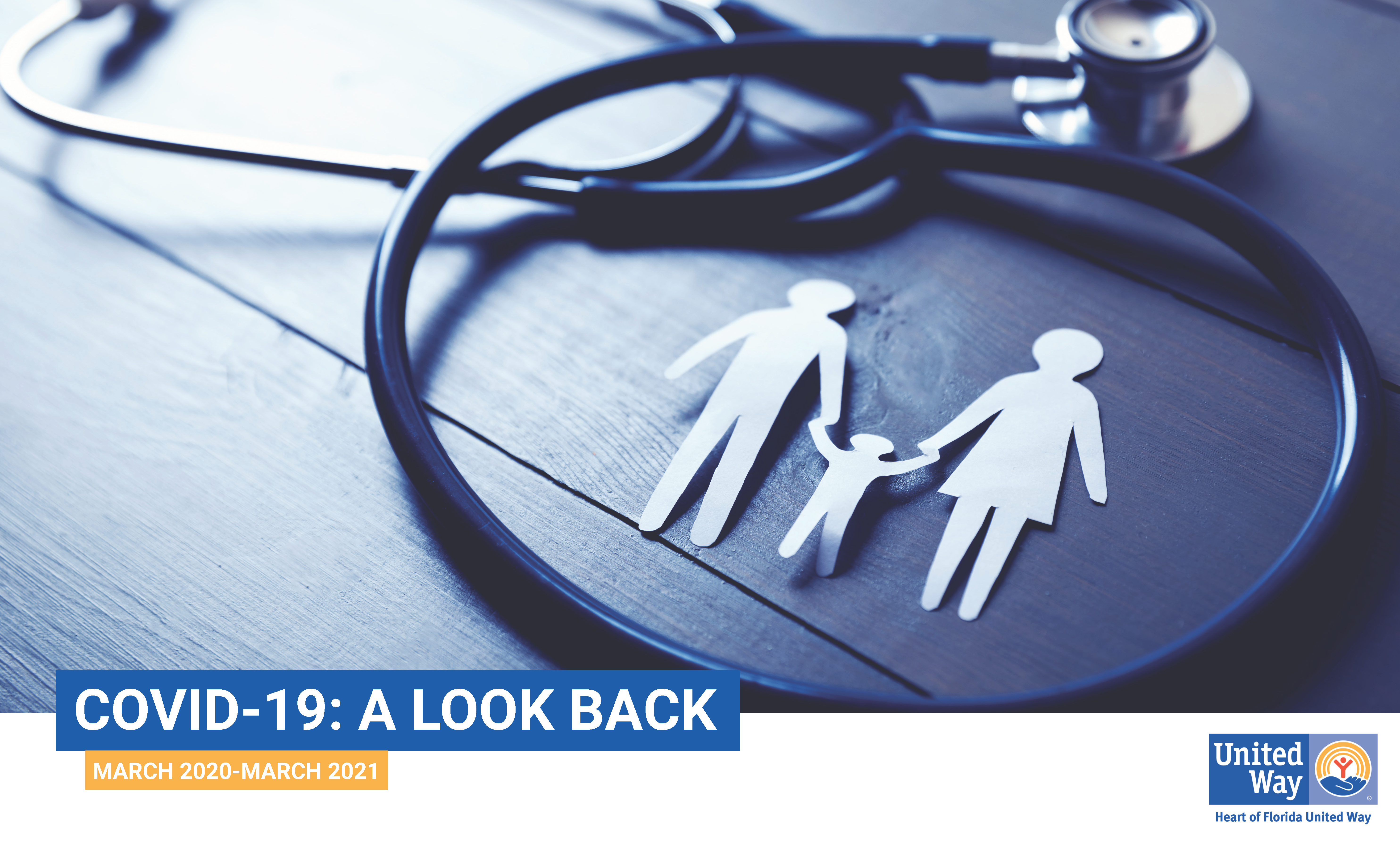 COVID-19 Impact Report
Heart of Florida United Way's COVID-19 Impact Report for Central Florida
For more than a year, volunteers, donors, and local partners stepped up to help during this unprecedented time. Our community has been through tremendous challenges. Friends and family members have lost their jobs, their savings, and even their lives during this global pandemic. Our world looks a whole lot different than it did just over a year ago.
Thankfully, with the support of many donors throughout the community, we have been able to provide much-needed assistance to ALICE (Asset, Limited, Income Constrained, and Employed) families in Central Florida. ALICE is hardworking, in some cases working two or three jobs to make ends meet, but still, they are one emergency away from financial ruin. COVID-19 quickly became this emergency, sending them into a financial tailspin.
The Heart of Florida United Way COVID-19 Impact Report looks back at the past year and reflects on how far we have come. This comprehensive report examines what our community, as well as the state and the country, has been through during the course of the COVID-19 pandemic.
Through this report, you will discover the bright moments of hope that were present in the work, collaboration, and support poured into Central Florida. Although there is much more to be done, we wanted to highlight our work and the work of many of our partners.
VIEW THE COVID-19 IMPACT REPORT
We cannot do this work alone. We need the help from supporters like you to ensure Central Floridians are healthy, stable, and have access to the basic needs they need to survive. As you take a look back, we encourage you to think of how you, your organization, or local groups can get involved with Heart of Florida United Way to create programs and services to lift ALICE families up so they can thrive.
That's what it means to LIVE UNITED!