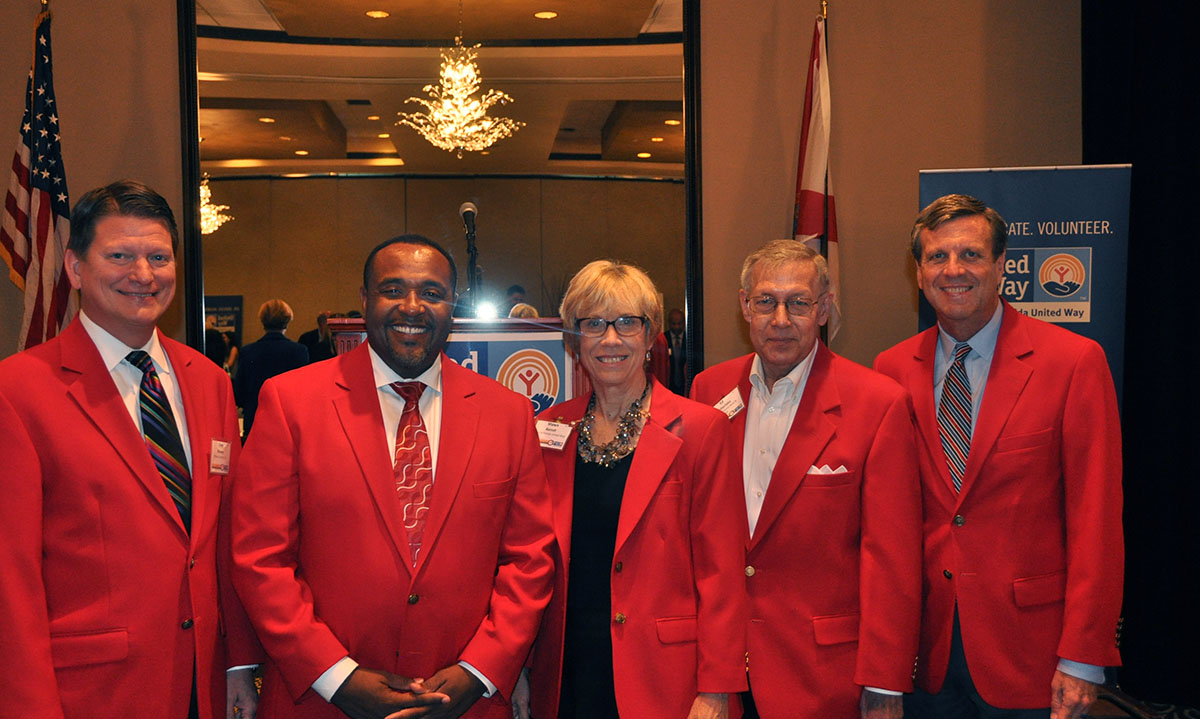 Charting the Course

In September, Heart of Florida United Way announced a fundraising goal of $19 million for 2015-2016 at the "Charting the Course" Corporate Leadership Breakfast at the DoubleTree Downtown Orlando. As the largest funder of health and human services in Orange, Seminole and Osceola counties, United Way relies on local workplace giving as its primary method to generate donations that support 60 local programs in education, income, health and basic needs.
"Year after year, we're extremely grateful for the outpouring of support we receive from the Central Florida community," said Robert H. (Bob) Brown, president and CEO of Heart of Florida United Way. "It would be impossible for us to continue our work of providing critical services without the generosity of local businesses and community leaders."
As part of the kickoff event, Harold Mills, CEO of ZeroChaos, donned the symbolic red jacket, indicating his role as the 2015-2016 campaign chair.
"It's an exciting time to be part of Heart of Florida United Way," Mills said.
"Every year, the organization continues to evolve with the needs of our neighbors."
To view photos from the event, please check out our Facebook page.