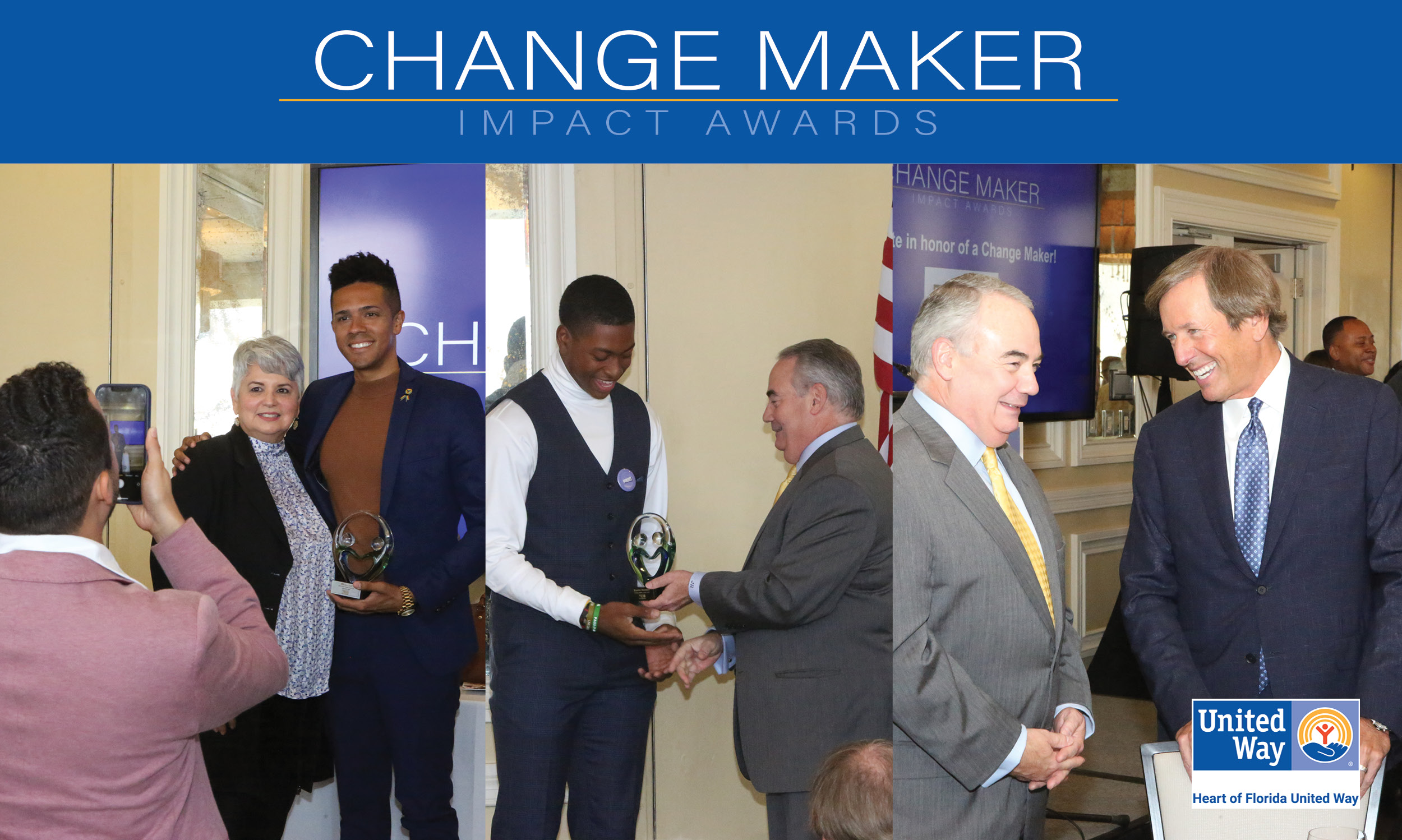 Heart of Florida United Way Celebrates Change Makers of Central Florida at the 5th Annual Change Maker Impact Awards
Cheers to all of this year's nominees and winners of the 2022 Change Maker Impacts Awards and to everyone who joined us for this event on Thursday, October 13, at the Citrus Club. It was a special moment to witness many outstanding individuals and organizations who have such love for our community.
Once the ceremony program began, Heart of Florida United Way President and CEO Jeff Hayward took the stage. First, Hayward mentioned the continued impact of Hurricane Ian recently had on the Central Florida community, and how — together — we raised over $1.5 Million through HFUW's Hurricane Recovery Fund. Hayward continued to encourage people to donate to the Hurricane Recovery Fund as there are still many Central Florida residents in need.
Throughout the event, we celebrated winners in all award categories: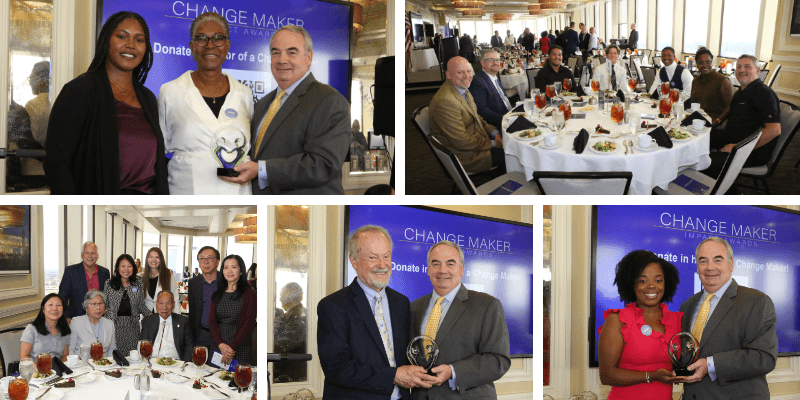 Publically-Nominated Honorees
Women United Impact Award Honoree: Nina Yon, President and CEO of The Sharing Center.
Mission United Impact Award Honoree: Tommie Maldonado, Program Manager and County Veteran Service Officer for Orange County.
Change Maker Junior Award Honoree: Braxton Woodson, Student at Lake Brantley High School.
Unsung Hero Award Honoree: Dr. Laine Powell, the Founder and Executive Director of Tech Sassy Girlz.
Live United Impact Award Honorees
Live United Impact Award for Children: Dr. Barbara Jenkins, former superintendent of Orange County Public Schools.
Live United Impact Award for Leadership: Chief Orlando Rolón, former Chief of the Orlando Police Department.
Live United Impact Award for Advocacy: Brandon Wolf, survivor of the Pulse Nightclub tragedy and advocate for LGBTQ+ rights and gun control.
Live United Impact Award for Education: Osceola County Government, for the Osceola Prosper program.
Live United Impact Award for Philanthropy: The late Lonnie Bell Jr., former Orange County Director of Community and Family Services. His wife, Joanne Bell, and daughter accepted the award on his behalf.
Legacy Award Honorees
Dr. Richard Lapchick, founded the University of Central Florida's Sports Business Management Program and the Institute for Sport & Social Justice.
Sandy Hostetter, former Central Florida Regional President of Truist committed to solving issues around our community's affordable housing crisis. Steve Fisher, new Central Florida Regional President of Truist accepted the award on her behalf.
Ed Timberlake, a member of the HFUW Board of Directors, for his legacy of volunteer work and advocacy for non-profits.
Change Maker of the Year
DeVos Family Foundation, whose Orlando Magic 30 Grants for 30 Years initiative will donate a total of $3 Million to 30 non-profits.
We are grateful and honored to everyone who attended the event and we hope that these change makers inspire you to LIVE UNITED.
What You Can Do
Stay Connected
For more information on Heart of Florida United Way, subscribe to our e-newsletter, and follow us on Facebook, Twitter, LinkedIn, and Instagram.