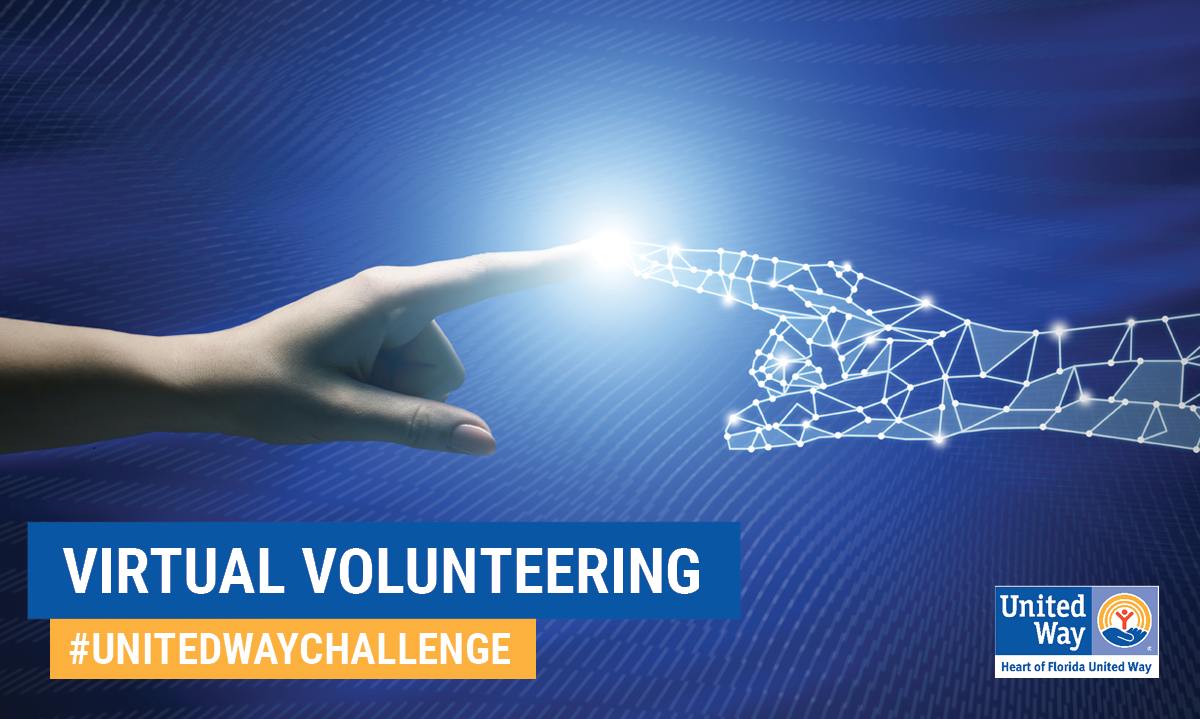 Are you up for the Challenge?
Supporting Our Community
Over the next few weeks, we will be highlighting how you can get involved and volunteer from home to spread hope and lend a hand.
Join the Challenge
We have a few ways you can volunteer virtually to help our community come together and have a little fun while we are safely distancing from one another.
---
Simply complete the weekly challenge then copy and paste the follow text into your Facebook timeline:
I am taking the #UnitedWayChallenge!
Copy and past this post onto your timeline and challenge your friends to share what they are learning at home.

Let's learn something new!

#UnitedWayChallenge #ALICE #COVID19 #VolunteerAtHome #DistantLearning @HeartofFloridaUnitedWay
To learn more visit: https://www.hfuw.org/challenge/
---
Each week we will post Virtual Volunteer challenges that focus on our work around Education, Financial Stability, Health, and Basic Needs. These four pillars are the foundation we use to help ALICE.
You can join in the fun by following Heart of Florida United Way's social media accounts and taking the latest Challenge.
Make a Donation

Heart of Florida United Way has established an ALICE Recovery Fund to support Central Florida residents whose financial stability is being impacted by the economic consequences of COVID-19/Coronavirus. Heart of Florida United Way, Wells Fargo, CVS Health, Morgridge Family Foundation, Dr. Phillips Charities, Duke Energy, Florida Power & Light, and Evolve Pharmacy Solutions have made initial investments into the ALICE Recovery Fund. However, your additional support will help us assist as many families as possible.
To learn more visit: www.HFUW.org/virus
Who we serve
ALICE is the acronym which stands for Asset Limited Income Constrained Employed – these are households in our community that are working to make ends meet, but can find themselves derailed by one an unexpected circumstance. Right now, we are ALL experiencing that unforeseen circumstance, and we are all impacted in different ways. Some of us are working from home, some are working essential jobs to keep our community moving, and others have found themselves furloughed or laid off due to the closure of businesses.
---
Additional Opportunities
We are also hosting virtual volunteer opportunities. For a list of organizations needing your help or to contact our Volunteer Center visit: https://www.hfuw.org/virtualvolunteer/
Thank you for your support and remember to Live United!