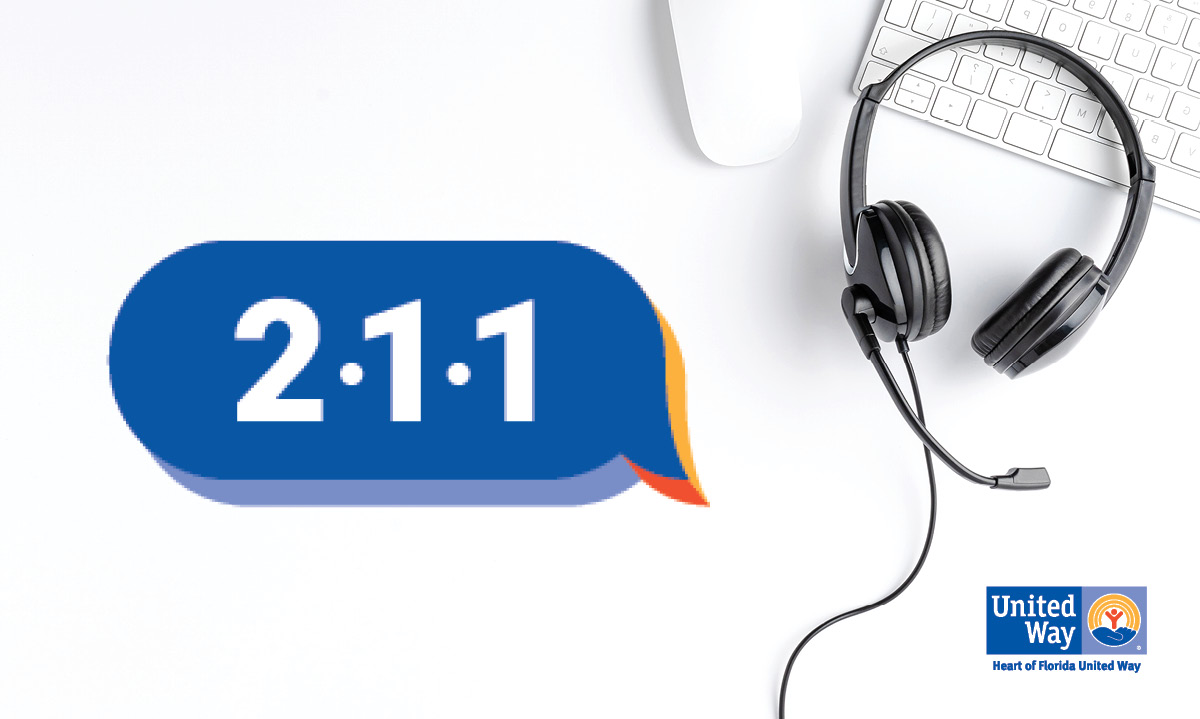 Celebrating 211 Day
National 211 Day celebrates the call center specialists who answer the call when community members need them.
In 2019, 211 responded to 22,000 calls and electronic contacts each month. By the end of 2020, our 211 Call Center received over 360,000 calls, provided 12,599 households with emergency financial assistance, and distributed over 7.1 million dollars to support Central Floridians. Our 211 Call Center became the number one resource for people in our community as they faced job loss, utility shut-offs, food insecurity, and eviction.
SUPPORT OUR CALL CENTER
There is a reason 211 Call Centers are vital to our community. 211 Specialists receive over 80 hours of training and follow the Applied Suicide Intervention Skills Training (ASIST) model recommended by the Substance Abuse and Mental Health Services Administration (SAMHSA). Many of Heart of Florida United Way's 211 Specialists are bilingual in English – Spanish and also have 24/7 access to professional translators through a telephonic interpreter service to ensure accessibility for all languages.
CONNECTING THE COMMUNITY
211 Specialists connects individuals with local organizations that provide vital services such as:
Local food banks and nutrition programs
Emergency housing assistance
Disaster relief
Employment and education opportunities
Veteran services
Parent resources
Tax preparation
Transportation
Healthcare information
Special needs
Mental health
Suicide prevention
Substance abuse
Cybercrime support
211 can be reached via phone by simply dialing 211, texting a zip code to 898-211, or by email, chat, and online database www.HFUW.org/GetHelp. Services are free, confidential, and available 24/7.
---
Heart of Florida United Way's 211 is a part of the National 211 Network of approximately 240 contact centers covering 95 percent of the U.S., with 13 centers in Florida. HFUW's 211 also serves 42 counties in Central Tennessee.