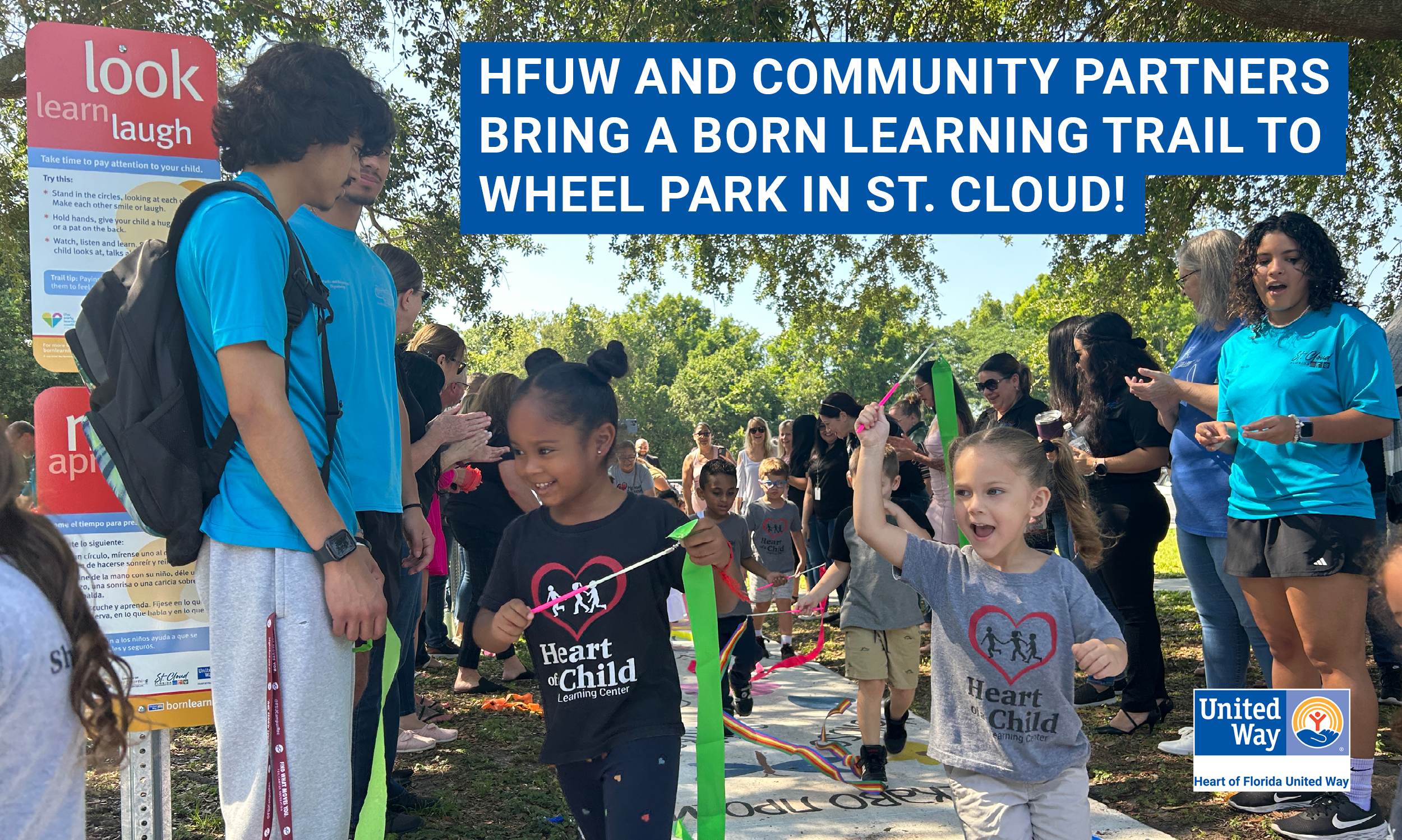 HFUW and Community Partners Bring a Born Learning Trail to Wheel Park in St. Cloud!
The Born Learning Trail at Wheel Park in the City of St. Cloud is now open!
Heart of Florida United Way (HFUW) and our volunteers opened a new, bilingual Born Learning Trail sponsored by the Early Learning Coalition of Osceola County in partnership with the City of St. Cloud.
On Saturday, May 6, 2023, volunteers of all ages rolled up their sleeves to install this interactive trail that includes 10 activity signs in English and Spanish to show children that they can learn anywhere – even the park!
Volunteers created a colorful trail full of shapes, animals, letters from the alphabet, a few popular children's story book characters, and more!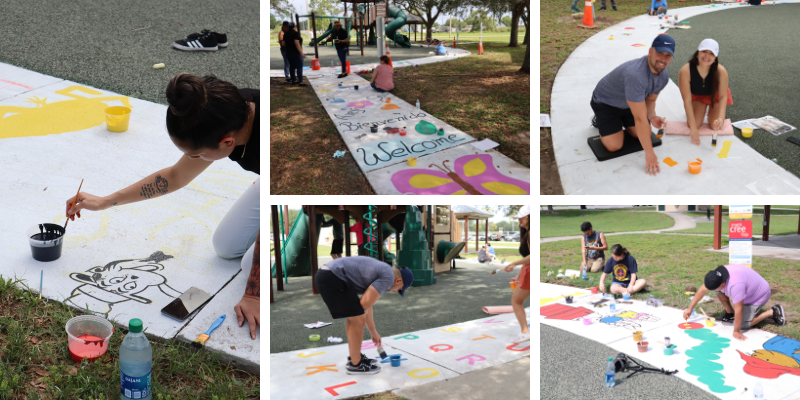 After the paint had dried, we celebrated the Grand Opening on Wednesday, May 10 at Wheel Park with local kiddos and our volunteers.
In addition, Deputy Mayor of St. Cloud Kolby Urban and the CEO of the Early Learning Coalition of Osceola County Amanda Kelkenberg shared a few words about the opportunities this trail brings to the smallest residents of St. Cloud and their visitors.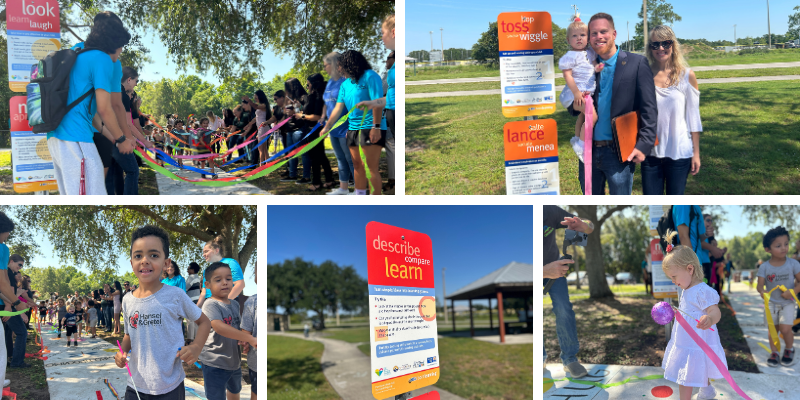 This Born Learning Trail is the second of its kind throughout Osceola County that offers a positive learning experience for children and their caregivers for years to come.  Watch the recap video below of the installation and opening of this Born Learning Trail.
Don't forget to stop by this new trail the next time you're in St. Cloud! 
What You Can Do
Share this blog to tell your friends and family about this fun trail in St. Cloud.
Donate to Heart of Florida United Way, so we can bring more interactive learning experience to children in Central Florida.
Stay Connected  
For more information on HFUW, subscribe to our e-newsletter, and follow us on Facebook, Twitter, LinkedIn, and Instagram.