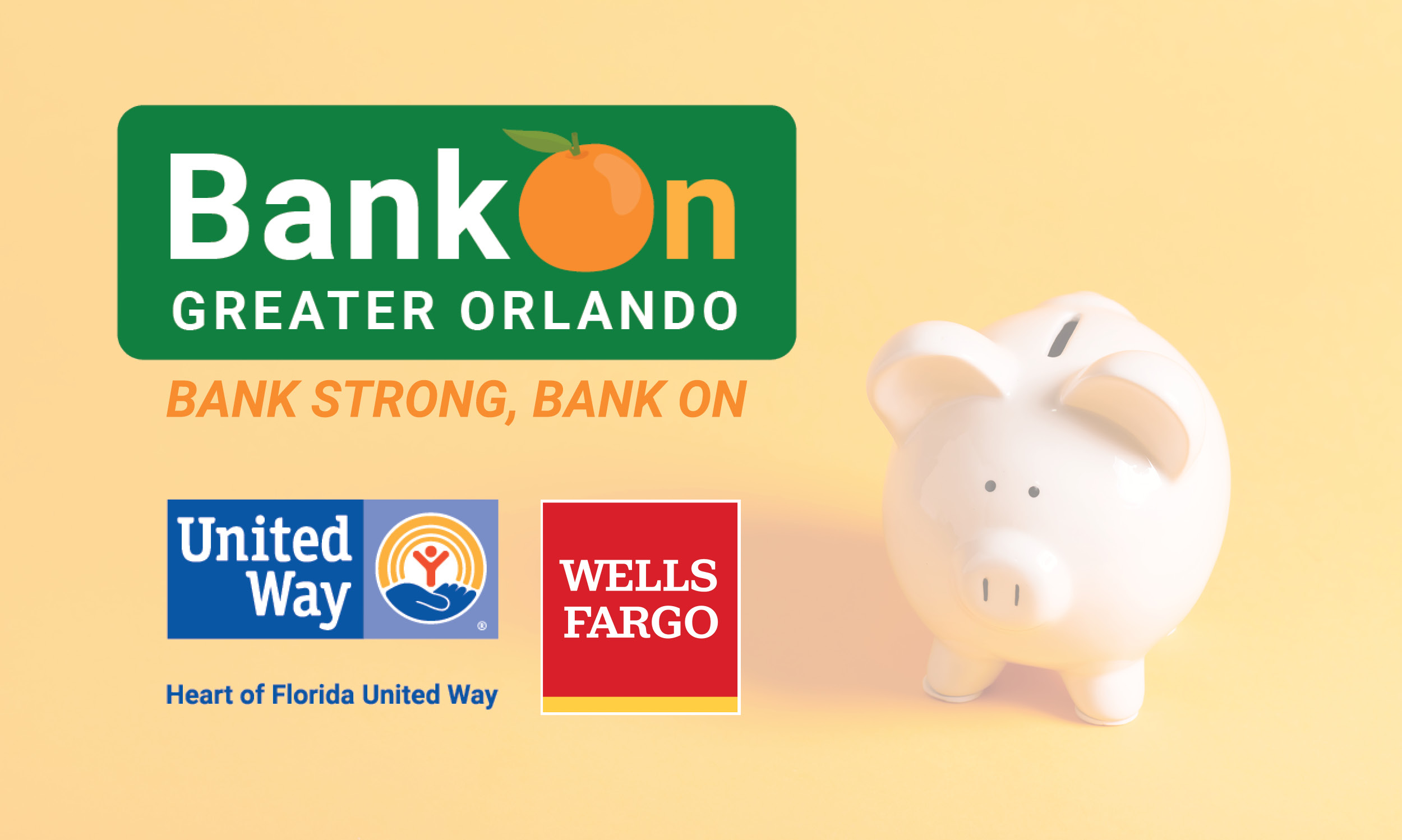 Wells Fargo Partners with Heart of Florida United Way to Launch Bank On program to Support Financial Stability of Central Florida Families
The FDIC National Survey of Unbanked and Underbanked Households estimates that 63 million Americans are unbanked or underbanked, with an average annual cost of $3,000 per person. These individuals are among the ALICE (Asset Limited, Income Constrained, Employed) population — people who are working hard to make ends meet and still don't have enough savings for unplanned expenses like medical bills, car repairs, and others situations.  
 
With the help of a $175,000 grant provided by Wells Fargo, Heart of Florida United Way (HFUW) is working to change that through the Bank On program. 
 
Bank On Provides Promotes Financial Security  
The program will work with local financial institutions — both banks and credit unions — to expand Bank On-certified account offerings and ultimately increase financial stability for low-to-moderate income families in Central Florida. 
 
Currently, there are 25 Bank On-certified accounts available to Floridians guaranteeing no overdraft or insufficient funds fees, free bill pay, and a low minimum opening balance of $25 or less.  
Individuals who have access to secure, low-cost accounts are not only able to build their savings and credit scores more efficiently, but they can also avoid financially draining fees like overdraft and insufficient funds fees and not have to turn to predatory lenders with high interest rates or spend extra on check-cashing services.
Ultimately, people can save and spend more of the money they earn, which significantly benefits their household and their community. 
 
With more than 96 coalitions across the country, Bank On Greater Orlando is one of five in Florida. This program, which aims to improve financial stability for hardworking families, comes at a time when the cost of basic needs in Central Florida is on the rise. 
 
Stay Connected  
For more information on this series and other community-focused information, subscribe to our e-newsletter, and follow us on Facebook, Twitter, and Instagram.