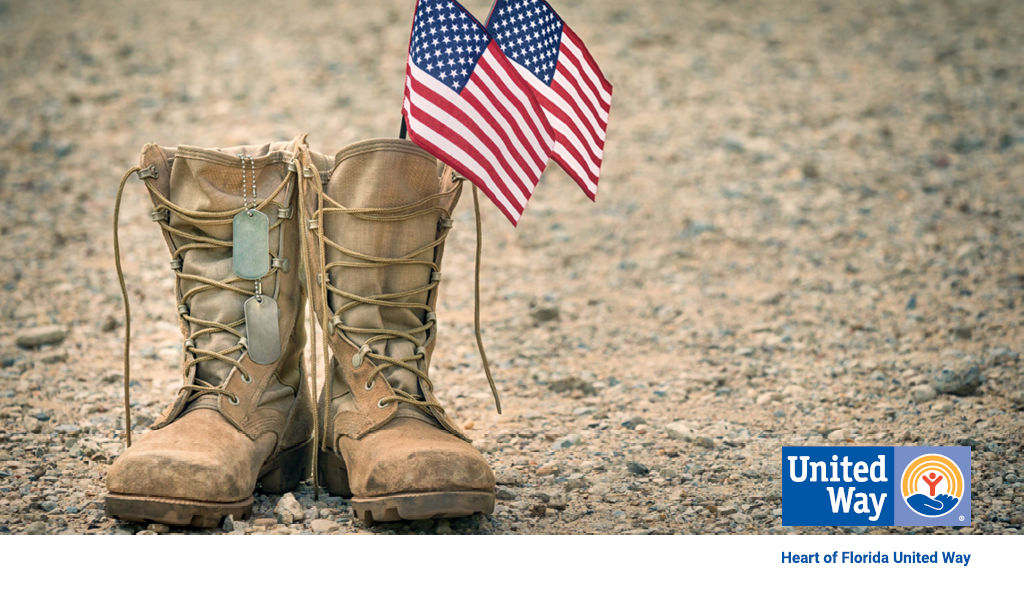 Afghanistan: We stand with our Veterans
Current events around the world can have lasting impacts on the lives of our United States service members. For example, recently, we witnessed the end of an era as troops returned home from Afghanistan. This conclusion can bring about thoughts, feelings, and concerns for our friends and family members as they process these current events. But, you are not alone, and together with our partners around Central Florida, we have one mission, to serve those who have served.
Mission United.
I served in The United States Marine Corps, and I know the military's camaraderie amongst its ranks. I know the recent events in Afghanistan may be difficult for some veterans questioning if their service and sacrifice mattered. Heart of Florida United Way Mission United understands, and you are not struggling alone. We thank you for your service and the sacrifice you and your families have made. If you require assistance, counseling, or would like to search available resources, please visit our website at www.hfuw.org/gethelp.
You can access 2-1-1 by phone, email, chat or text (just text your zip code to 898-211). Reaching out will get you connected to a multilingual 2-1-1 specialist in your area who can put you in touch with local organizations providing critical services to improve and save lives.
Norris Henderson
Retired Marine Corps
Mission United Manager
---
Additional Resources
Our mission is to serve Veterans, service members, and their families with quality readjustment counseling services and timely referrals. Our clinical services include individual and group psychotherapy services for a variety of mental health concerns. We are also able to assist with connection to our local VA Healthcare Systems and resources in our community for additional support.
Camaraderie Foundation's mission is to provide healing for the "invisible wounds of war" through counseling, emotional and spiritual support for all branches of Post-9/11 Veterans, Service Members, and their families.