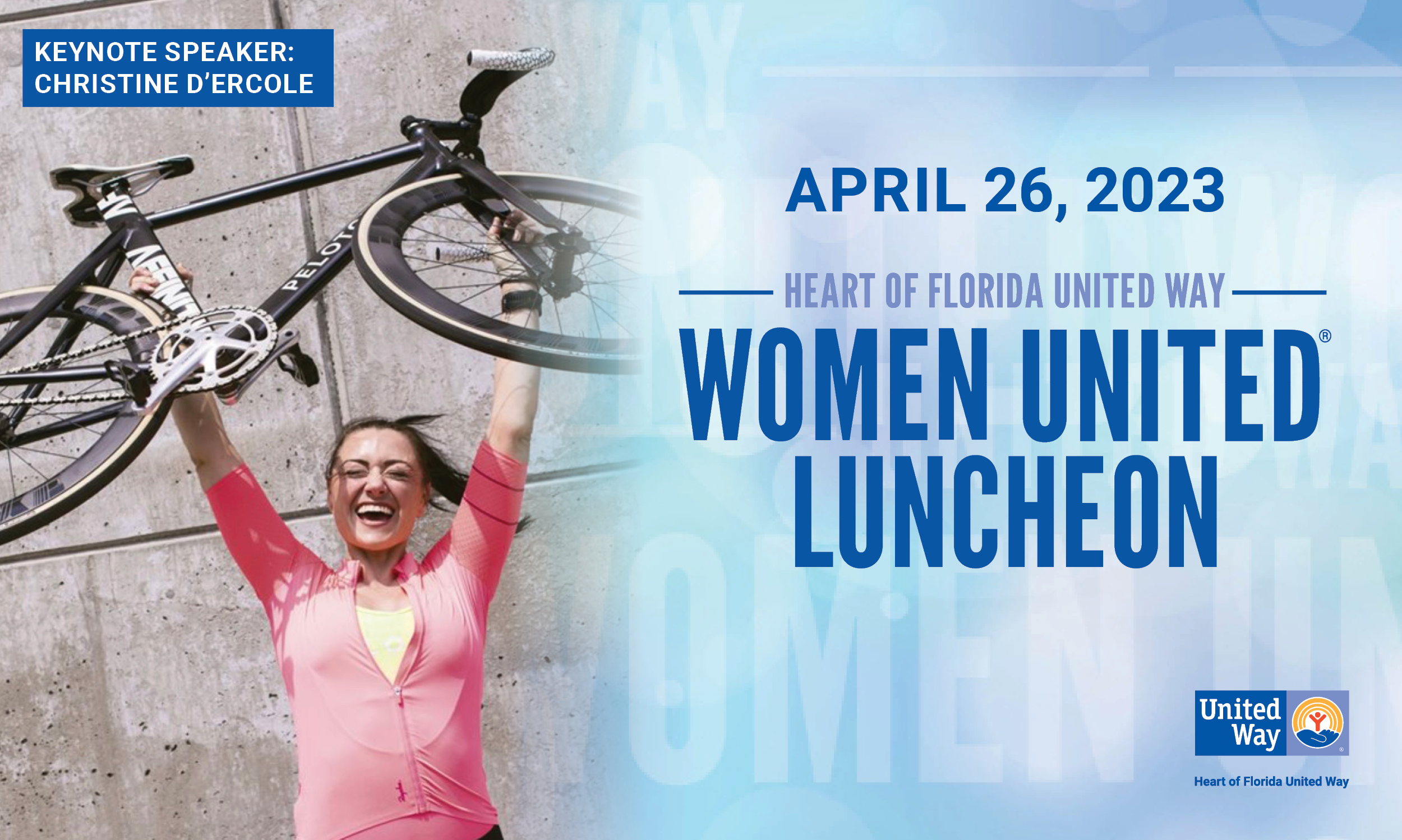 Peloton Instructor Christine D'Ercole Brings a Message of Mindful Motivations to Heart of Florida United Way's 16th Annual Women United Luncheon
Your words have power! What we say to ourselves matters to keep ourselves mentally fit.
On Wednesday, April 26, 2023 from 11:00 a.m. to 1:30 p.m., Heart of Florida United Way will host the 16th annual Women United Luncheon, presented by OUC – The Reliable One.
Meet Our Women United Luncheon Speaker
We are excited to announce that Christine D'Ercole, public speaker, writer, competitive cyclist, and popular Peloton instructor, will headline this year's Women United Luncheon. Christine's Wordshops and keynote speeches are rooted in self-talk. Her work covers topics from body-image to addiction and loss to corporate cultural growth and team-building.
Christine has worked with groups ranging from youth organizations to major corporations, special interest ERG's and first-responders. She will share the same mindful motivation with attendees as she does with thousands of devoted riders every day.
In addition to providing the keynote address at the Women United Luncheon, Christine will also offer a WORDSHOP™ – where participants edit their self-talk in real time, developing the skills needed to move their lives from where they are to where they want to be.
"Every day, we tell ourselves stories about who we are, who we wish to be, and many times, who we cannot be. These stories often start with the words 'I am…' and end with something awful. Changing this negative self-talk is one of the most powerful tools we can cultivate to improve our quality of life and relationships—both personally and professionally," Christine said.
The WORDSHOP is an additional ticketed event designed to help participants examine their self-talk and provide techniques to "change their chatter."
Together We Live United for Mental Fitness
Heart of Florida United Way's Women United® impact group is an action-oriented group of Central Florida leaders dedicated to empowering the women and children of ALICE (Asset Limited, Income Constrained, Employed) families.
We are honored to have Christine join us in choosing to LIVE UNITED for the mental fitness of our neighbors.
Get Your Tickets for the 2023 Women United Luncheon
You don't miss this opportunity to engage with Christine and learn about the power of mental fitness.
Click here to purchase general admission or premium tickets! Your organization can also sponsor a table that includes tickets for 10 attendees. Click here to become a table sponsor.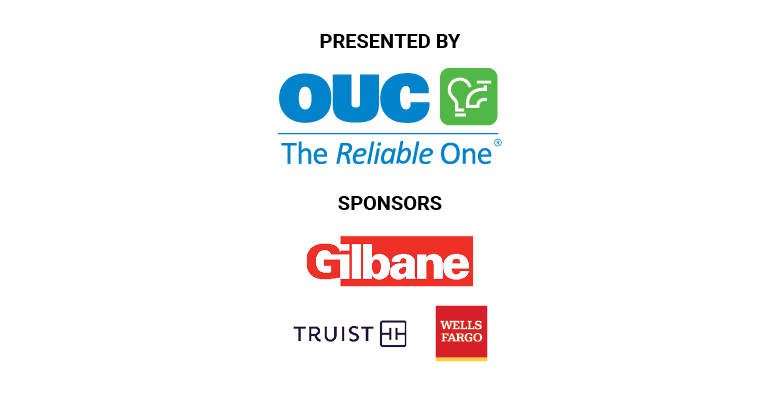 What You Can Do
Share this blog with women+ in Central Florida interested in improving their self-talk
Join us at the 2023 Women United Luncheon for this mentally motivating event where the funds will support Heart of Florida United Way's mission to help Central Florida families thrive
Stay Connected  
For more information on HFUW, subscribe to our e-newsletter, and follow us on Facebook, Twitter, LinkedIn, and Instagram.