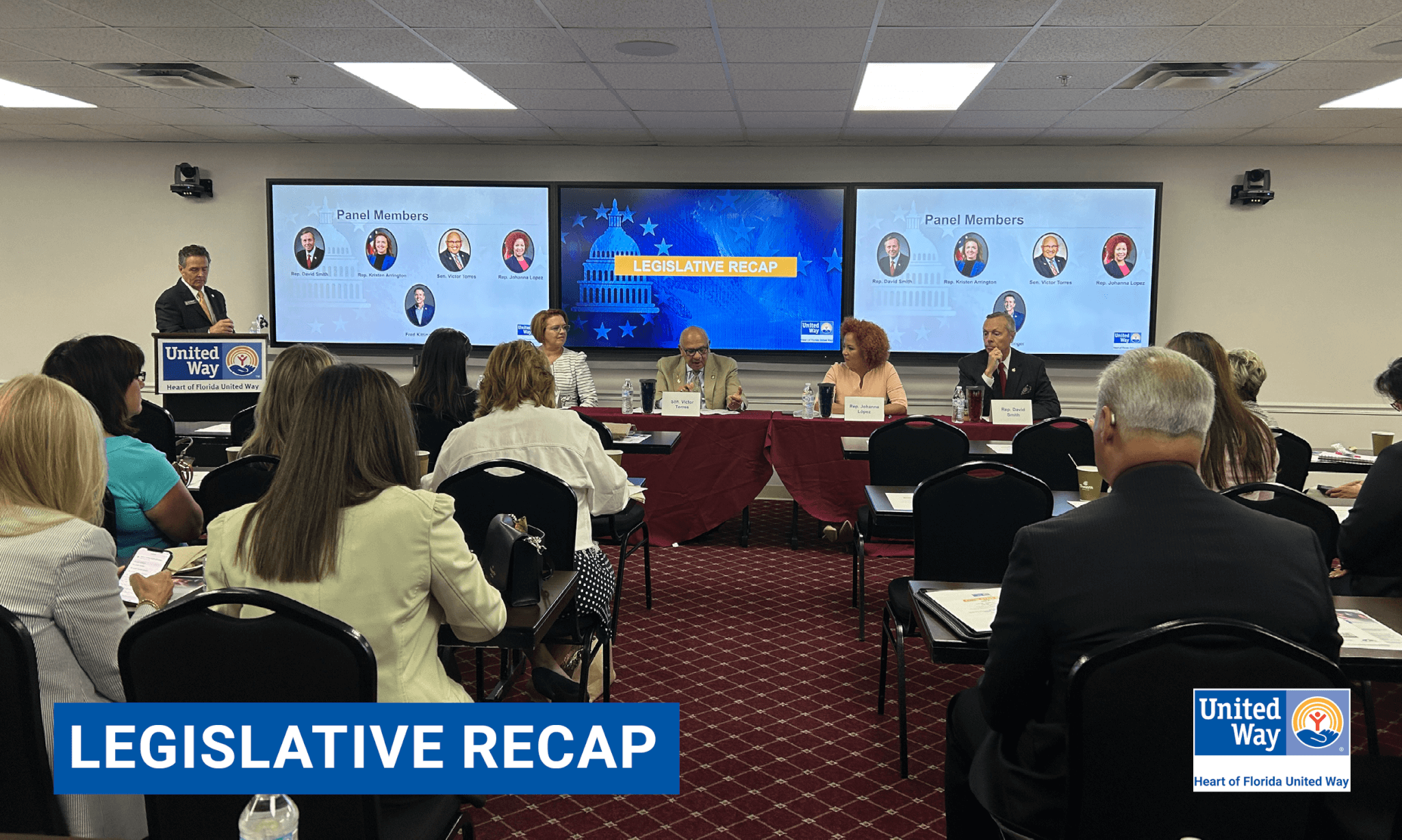 Florida Legislators Discuss the Legislative Session at HFUW's Exclusive 2023 Legislative Recap Event 
The world is run by those who show up. On Tuesday, June 27, 2023, our donors and partners joined us for a Legislative Recap of the 2023 legislative session.
We heard from an esteemed panel of Florida legislators, including Representative Kristen Arrington, Representative David Smith, Senator Victor Torres, and Representative Johanna López for a discussion moderated by Fred Kittinger, Senior Associate Vice President for Government Relations at the University of Central Florida.

Throughout the panel discussion, representatives discussed how this session will impact Central Florida families — with a particular emphasis on bills centered on education, tax relief, mental health, and healthcare.
At the conclusion of the panel, attendees heard closing remarks from special guest United Way of Florida CEO and President Melissa Nelson, who serves Florida's 28 local United Ways including by leading the collective advocacy efforts based on a United Way of Florida consensus agenda.  
Watch this recap video of this year's Legislative Recap.

Thank you to everyone who joined us for this Legislative Recap event! 
Stay Connected  
For more information on HFUW, subscribe to our e-newsletter, and follow us on Facebook, Twitter, LinkedIn, and Instagram.