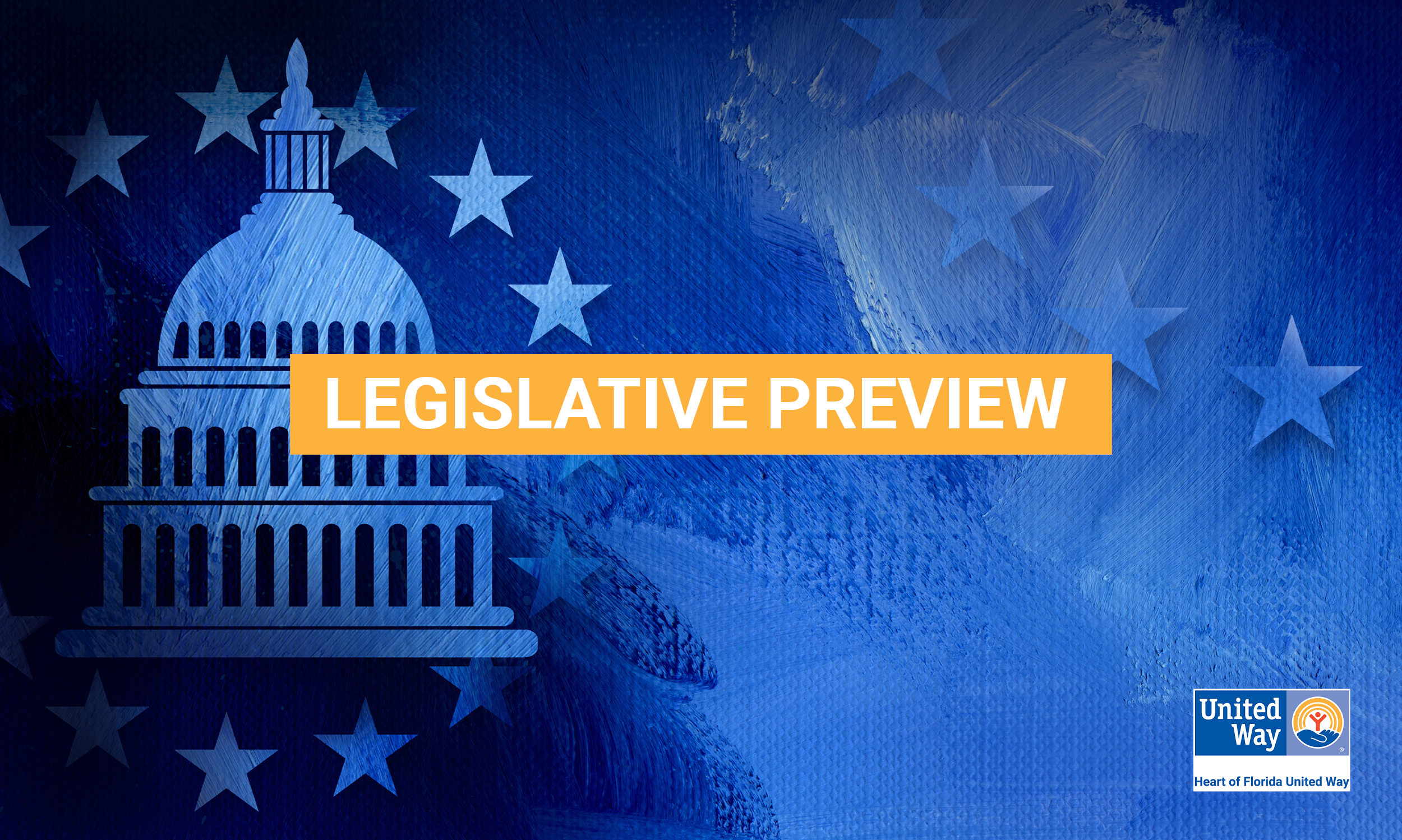 2023 Legislative Preview: Heart of Florida United Way Brings Public Policy Experts Together to Help Keep Our Community Informed
On the morning of Tuesday, January 17, Heart of Florida United Way hosted its 2023 Legislative Preview event where public policy experts across Central Florida discussed how we expect this upcoming legislative session to impact our community.
Our President and CEO Jeff Hayward kicked off the event by sharing a few words about how our ALICE (Asset Limited, Income Constrained, Employed) population needs our community to be a voice for their needs.
Then our moderator Christopher Carmody, an esteemed attorney and government affairs professional and shareholder at the Gray Robinson P.A., law firm, shared an election recap and an overview of the Legislative issues that our state legislature is expected to take action on this year.
Carmody then moderated a panel of public policy professionals including:
Elisha González, Executive Director and VP of Community Relations and Government Affairs for the FAIRWINDS Credit Union and HFUW Board Member
Frank Wells, President and Chief Impact Officer of Bright Community Trust
Jason LaGosh, Sr. Director of Government Relations for Orange County Public Schools
Erica Li, Health Policy Analyst at the Florida Policy Institute 
View the recap video from this legislative preview below.
These public policy professionals discussed several important issues that will affect our community's financial stability, affordable housing, healthcare, and education. Their insights were quite informative as they discussed several anticipated special legislative sessions, and important issues including a budget surplus, affordable housing, hurricane relief, cybersecurity, education choice, school board reform, and more. 
 
While there is work to be done, together we can use our voices to advocate for our neighbors' needs. 
Are you ready to join us our advocacy initiatives? If you would like to become an active advocator of our community, click here to submit an interest form.
What You Can Do
Stay Connected  
For more information on HFUW, subscribe to our e-newsletter, and follow us on Facebook, Twitter, LinkedIn, and Instagram.