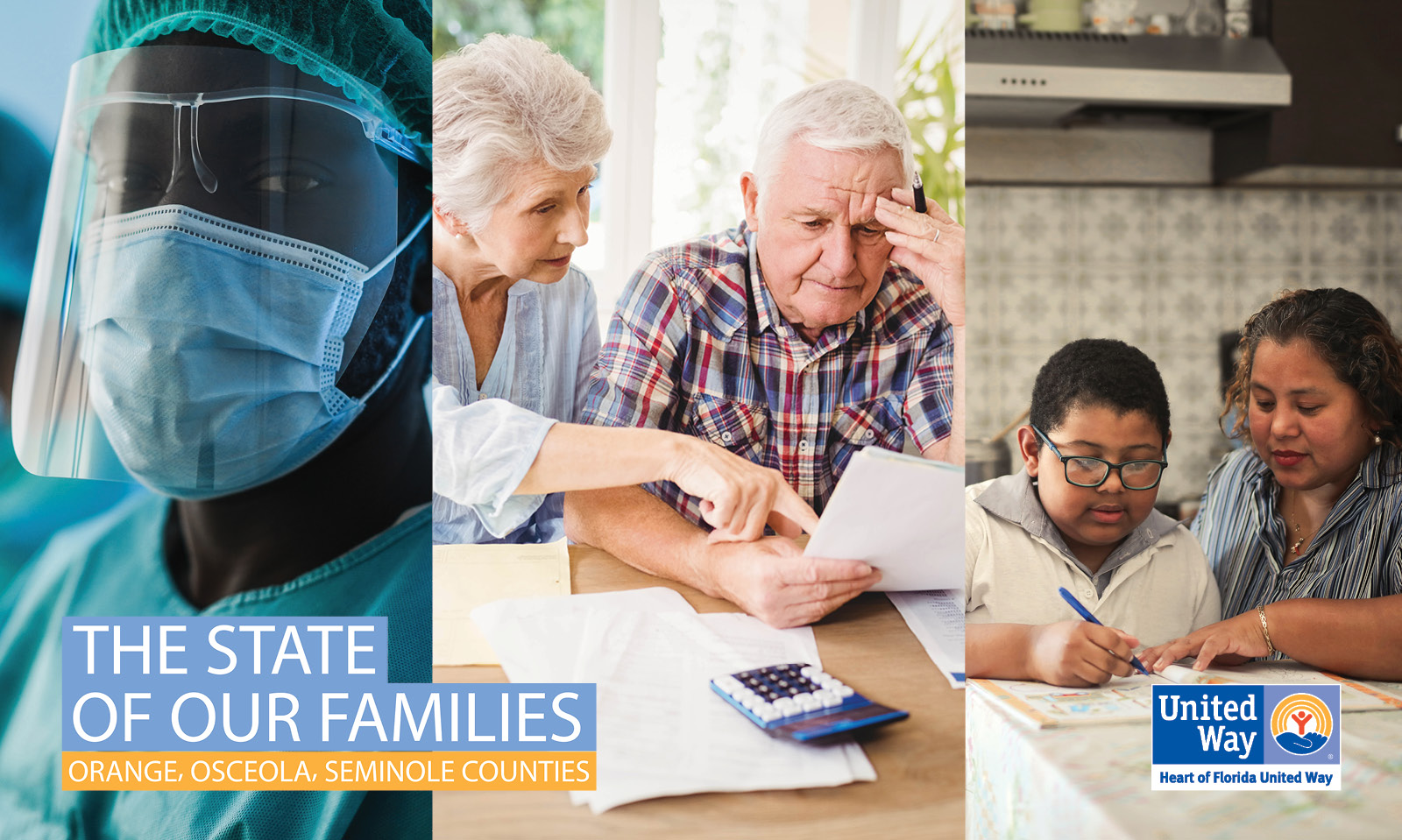 2021 State of Our Families
As the realities of the COVID-19 pandemic set in, leaders around Central Florida responded to the community's unprecedented needs. Heart of Florida United Way and others have been steadfast in addressing essential community issues like housing and utilities, mental health, and basic needs.
Yes, Central Floridians are resilient, and you can witness the credo, LIVE UNITED, every day in the work of our elected leaders like Mayor Demings and Mayor Dyer. You can see LIVE UNITED in partnerships with organizations like Seminole State College, University of Central Florida, and the Legal Aid Societies, as well as with companies like Truist, OUC—The Reliable One, Advent Health, Lockheed Martin, Orlando Health, Disney, Publix, and now with new partners like Window World.
Unfortunately, COVID-19 is a community-wide emergency that devastated more than half of our population and threatens many more who wonder how much more time they have or when they might ever achieve financial stability.
Click on the partner videos to see what other great organizations are doing throughout Central Florida to help ALICE families and those affected by the COVID-19 pandemic.
Please take a moment and complete
a brief survey about the State of Our Families event.
---
Take a Walk in My Shoes and experience what ALICE families around Central Florida struggle with every day
---

Partner Video Gallery