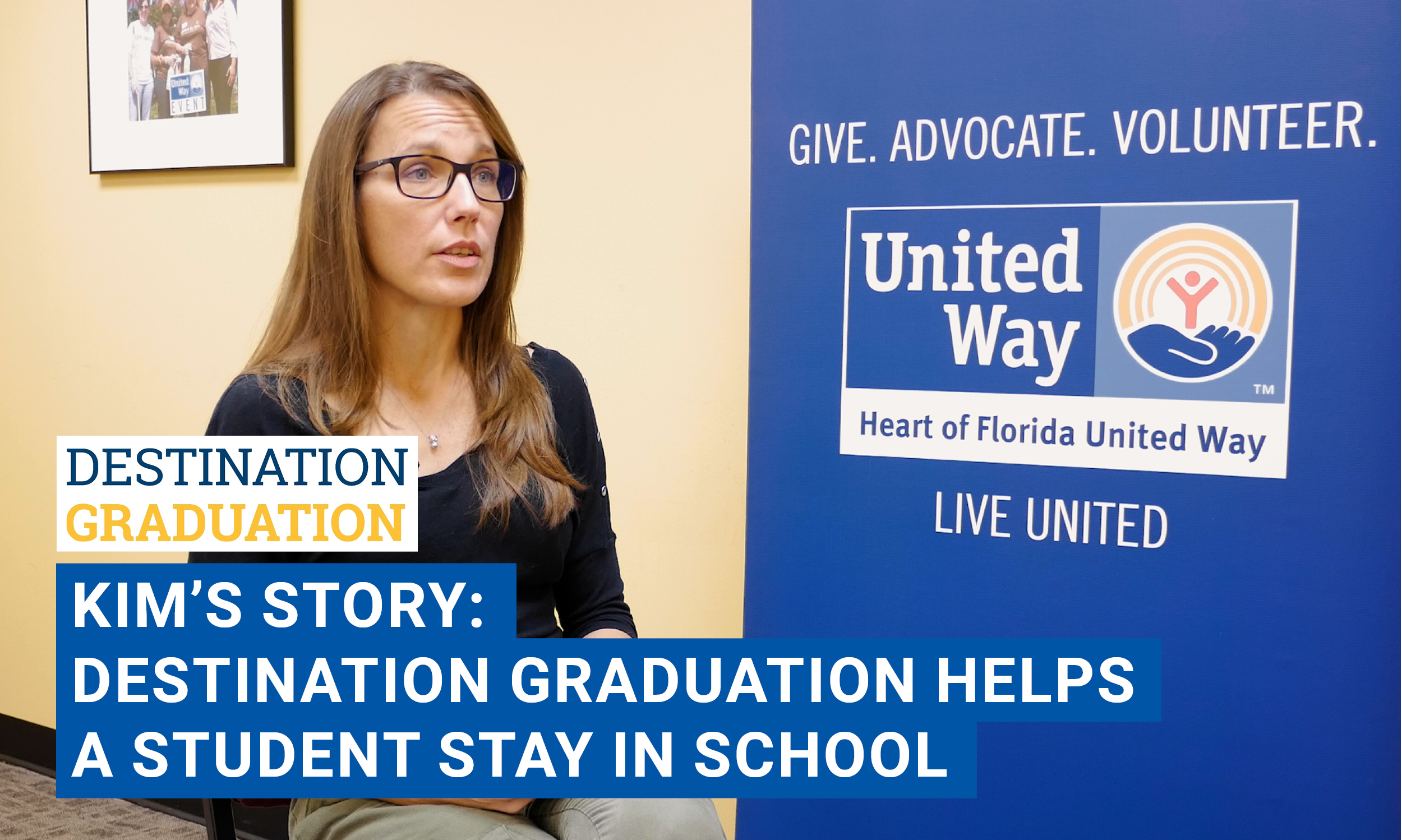 Kim's Story: Destination Graduation Helps A Student Stay In School
Meet Kim Ranachowski, a student at Seminole State College of Florida currently in her senior year, who is studying to be a Physical Therapist Assistant.
Kim was at risk of leaving her studies for a full-time job to be able to make ends meet, but then Destination Graduation stepped in to provide financial assistance that helped Kim support her basic needs and stay on track for graduation.
Imagine being a college student struggling to pay for tuition, books, your basic needs and, then, the unexpected happens. This is the reality for so many college students and, unfortunately, it often means dropping out of school. Like Kim, many students find themselves at a financial crossroads while pursuing their academic goals — but they are not alone.  
View this video of Kim sharing her story about how the Destination Graduation program helped her stay on track for graduation when she thought all hope was lost.  
What is Destination Graduation?
Destination Graduation is a Heart of Florida United Way program that recognizes that sometimes, life happens.  
In partnership with Seminole State College, Destination Graduation was launched to connect at-risk students to resources they need to stay in school. Our mission through this program is to help low-income, first-generation, and Veteran students graduate.
To learn more about Destination Graduation click here, or contact us at destinationgraduation@HFUW.org.