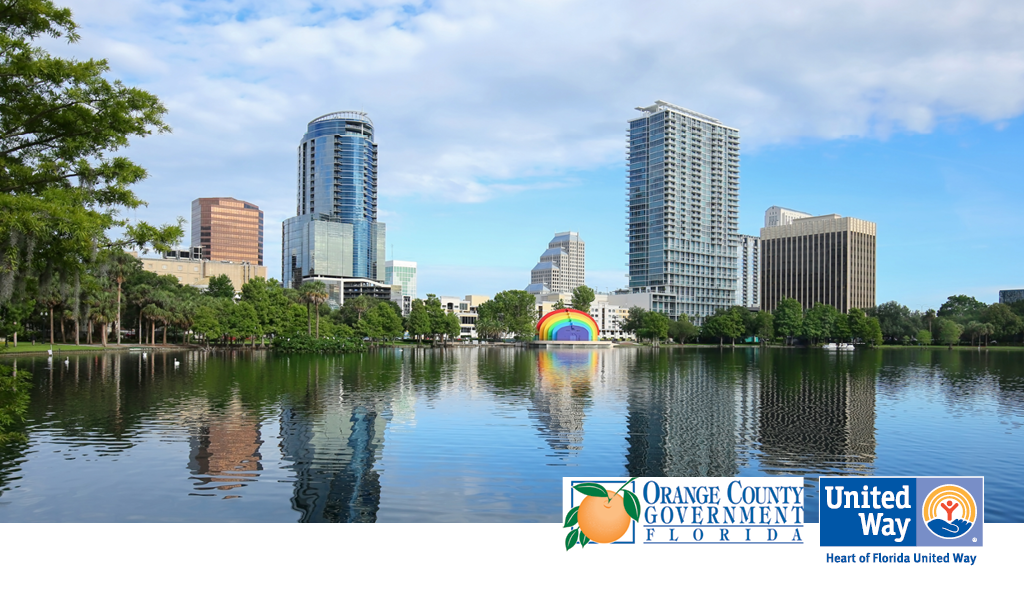 Orange County Government, partnering with Heart of Florida United Way, has launched a program to help local nonprofits cover COVID-19 related expenses.
Attention Orange County Nonprofits!
The Orange County Board of County Commissioners approved a total of $2.8 million to be available through the County's Social-Service Nonprofit Fund Program. Eligible local nonprofits may apply for up to $5,000 in reimbursement funds for expenses related to the direct response to COVID-19.
---
"Through our contractual agreement, Heart of Florida United Way will manage fund disbursements," said Orange County Mayor Jerry L. Demings. "They are a trusted, fiscal agent and community collaborator that has longstanding relationships with many nonprofits in our community. Nonprofits in our community have provided unprecedented support to our residents in this challenging time, and we want to ensure their outreach efforts continue."
---
Launched on September 28, 2020, and runs through October 19, 2020, the fund will assist eligible nonprofits that are:
Private, nonprofit social services/health and human services organizations
Physically located in Orange County, including its municipalities, as of January 1, 2020
Operational and providing services to Orange County residents as of January 1, 2020
Political organizations and those organizations not providing health and human services to Orange County residents are not eligible.
Reimbursement amounts – up to $5,000 – are based on direct COVID-19 related expenses made on or after March 1, 2020; and are unexpected costs that were not already budgeted by the organization. Such eligible expenses are limited to:
Personal protective equipment (e.g., facemasks, hand sanitizers, gloves, etc.)
Computer equipment and software
Cell phones and cell phone service
Organizations must submit documentation and receipts demonstrating the eligible expenses that are directly-related to COVID-19 for which they are seeking reimbursement.
If you are a local nonprofit physically located in Orange County, Florida, you can apply for this program at https://link.edgepilot.com/s/80605482/cWe-kHQL-kWOygNuF5nQnA?u=http://www.ocflcares.org/.
To learn more about his program and eligibility criteria, visit https://link.edgepilot.com/s/f0cc6540/kbMTTXcWDkuECLpuO-k5sQ?u=http://www.ocfl.net/OrangeCARES. 
If you have any questions, reach out to Heart of Florida United Way at OCCares@hfuw.org.