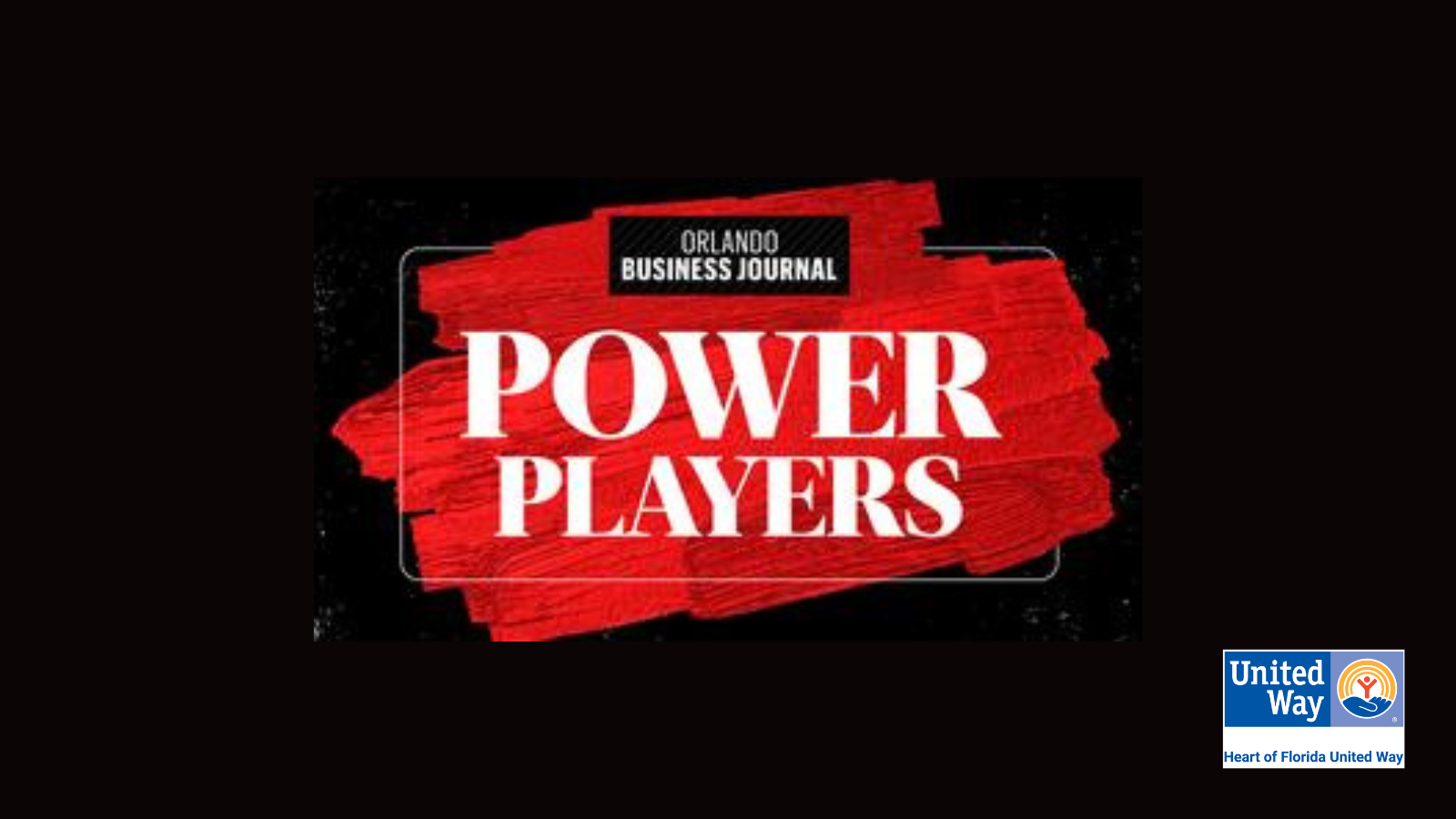 Recently Revealed: Central Florida's 2022 Power Player Honorees
Have you heard about the Orlando Business Journal's "Power Players"?
These 50 hand-picked individuals are leaders in their industries and exemplary professionals steering how business is done throughout the metro Orlando area.
Congratulations to HFUW President & CEO, Jeff Hayward
We are proud to acknowledge Heart of Florida United Way's President & CEO Jeff Hayward as one of this year's Power Players. Jeff was selected for his work convening key Central Florida partners to accomplish major initiatives throughout Central Florida.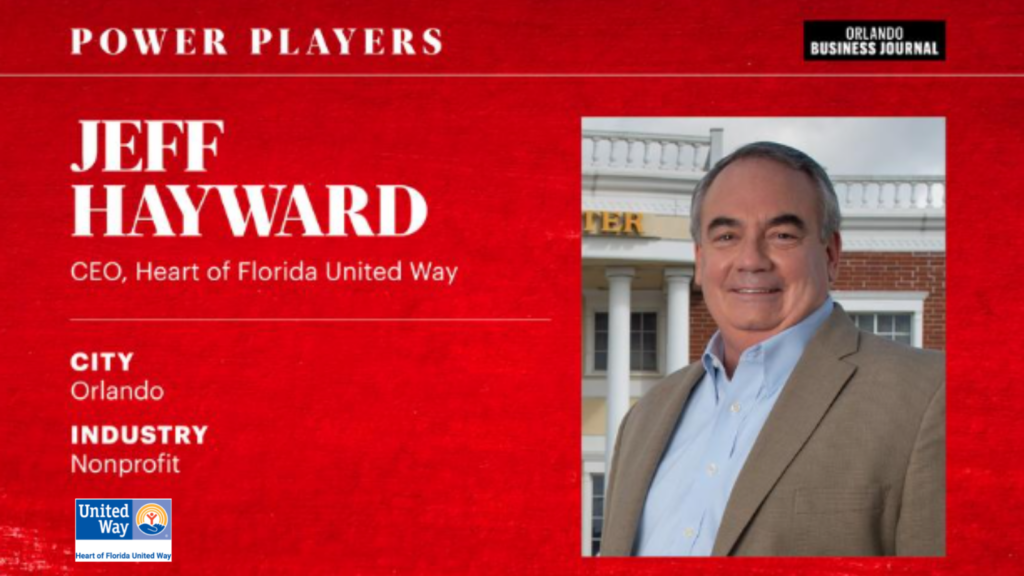 Hats Off to the 2022 Power Players
Of course, Jeff was just one of 50 incredible business leaders selected this year.
All of the Power Player honorees have played important roles in our community, particularly in the wake of the COVID-19 pandemic.
From well-known Power Players like Orlando Mayor Buddy Dyer and Orange County Mayor Jerry L. Demings to those with rising notoriety, these individuals are making a positive impact by engaging in innovative and industry-changing projects.  
Visit the Orlando Business Journals 2022 Power Player announcement to view the full list of honorees. You may see some familiar faces!
Stay Connected
For more information on HFUW, subscribe to our e-newsletter, and follow us on Facebook, Twitter, LinkedIn, and Instagram.