Well, we're here. Again. A new year.
With 2022 around the corner comes another round of resolutions, big ideas and renewed goals.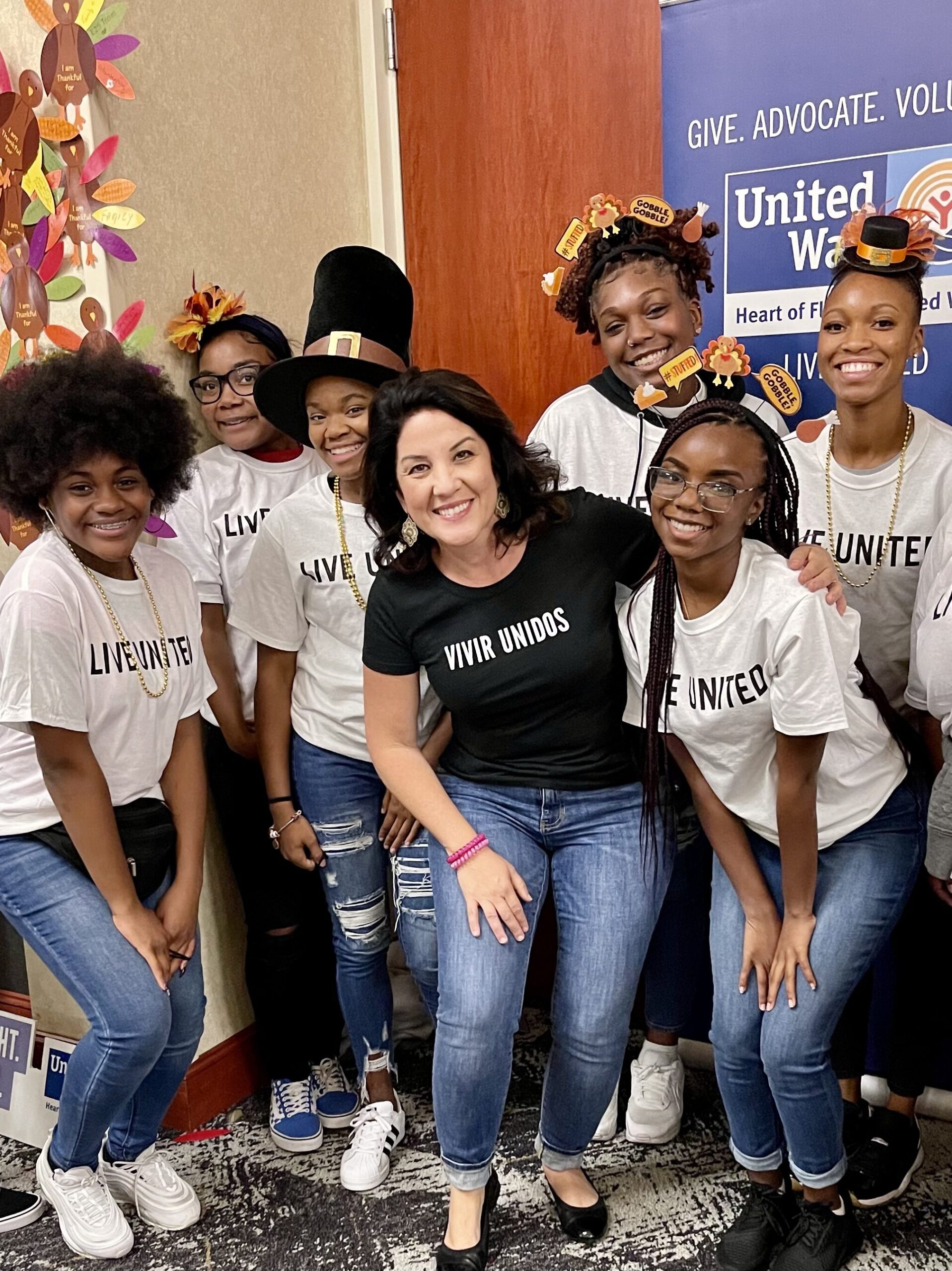 But does anything about making a new year's resolution feel…. off? Strange?
Our approach to what we'll do and who we'll be in the new year may feel different because we are different. Like it or not, for better or for worse, whether you admit it or you don't, the pandemic changed us.
Now that we're almost two years into this thing (two years!!) it's time to own those changes and the new you that's emerging from this ordeal and the lessons it brought us.
At Heart of Florida United Way, we hope the sudden jolt into a life of uncertainty delivered a healthy dose of perspective. That feeling when you realized your work life turned upside down, your personal life was put on pause, the uncertainty that sat in the pit of your stomach, the doubt, the fear; many experienced that loss of control for the very first time.
But those feelings were not new to many of the families we serve. Our focus is ALICE – someone who is Asset Limited, Income Constrained, Employed. ALICE lives paycheck to paycheck, often with two or three jobs and represents 47% of Central Florida's population. Read that again. 47%.
Uncertainty, stress and exhaustion is part of their day to day.
Our mission targets ALICE in many forms – seniors, our workforce, children, and everyone in between. Yes, change from the top down is what's needed the most. But while lawmakers battle it out over affordable housing, teacher shortages and other issues, we roll up our sleeves and help families who don't have time to wait.
And here's the bottom line… we can't do it alone.
We need support in every way, from volunteers that bring our ideas to life to the donations that keep our programs going.
If you find that the New Year's resolution train of thought feels strange in this time of uncertainty and great need, don't bury that feeling.
Claim it, own it and act on it.
Healing yourself by helping others is one of the healthiest ways to confront what weighs you down. Don't forget how you felt during your dark days of the pandemic. Remember, some of your neighbors feel that way all the time. There are so many ways to empower them and shape the future of our community in the process.
Join us for the year ahead as we recommit to the idea that when we LIVE UNITED, we all thrive.
VOLUNTEER FOR
WEEK OF ACTION

---
Week of Action
In honor of Dr. Martin Luther King Jr., Heart of Florida United Way invites you to come out for a Week of Action in Central Florida. This week of volunteer opportunities will showcase a variety of organizations in our community, and will provide many moments for our volunteers to make a difference.