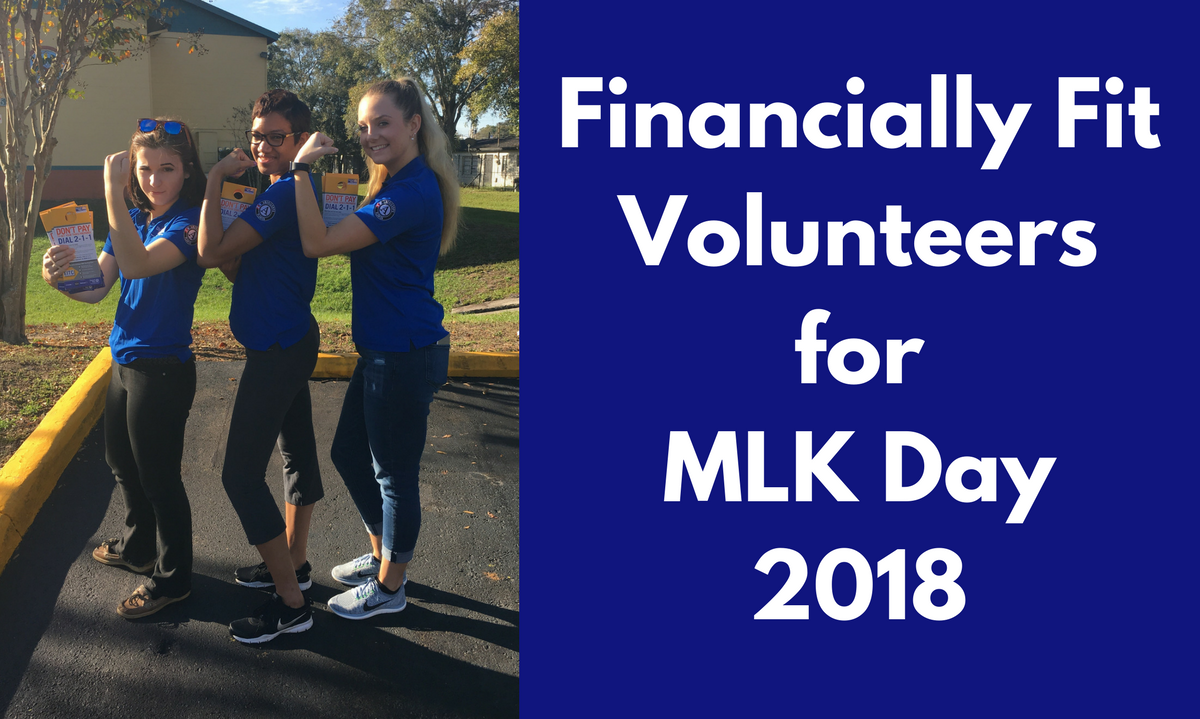 Financially Fit Volunteer Event on MLK Day
Financially Fit 2018
As a tribute to his great legacy and service, many use Martin Luther King Jr. Day as a time to volunteer and give back to the community. At Heart of Florida United Way, we hosted our ninth annual Financially Fit campaign. Organized by our Volunteer Resource Center, over 30 volunteers came together to help inform the community about free tax preparation services available in Central Florida.
Free Tax Preparation Services
Volunteers handed out information to over 7,500 households in low- and middle-income residents in Orange, Osceola and Seminole counties. The brochures provided information about Volunteer Income Tax Assistance (VITA) sites where qualified residents can have their tax returns prepared for free by IRS-trained volunteers. For those who prefer to file online, they can utilize MyFreeTaxes.com to file their state and federal taxes for free.
Earned Income Tax Credit
Information about the Earned Income Tax Credit (EITC) was also given out. EITC is credited with lifting more children out of poverty than any other federal program. At a time when many families are struggling to make ends meet, EITC dollars can be used to reduce debt, improve job skills, build savings or take other steps to improve financial stability. Residents that qualify could receive a tax credit up to $6,000!
Thank you to the volunteers who helped carry on MLK Jr.'s legacy of creating solutions to social problems on this national Day of Service. And a special thank you to the Heart of Florida United Way AmeriCorps who joined in! Together we are fighting to help our friends and neighbors become Financially Fit and increase the financial stability of every person in Central Florida.
For more information about VITA, EITC or MyFreeTaxes.com, visit HFUW.org/Taxes or simply dial 2-1-1.