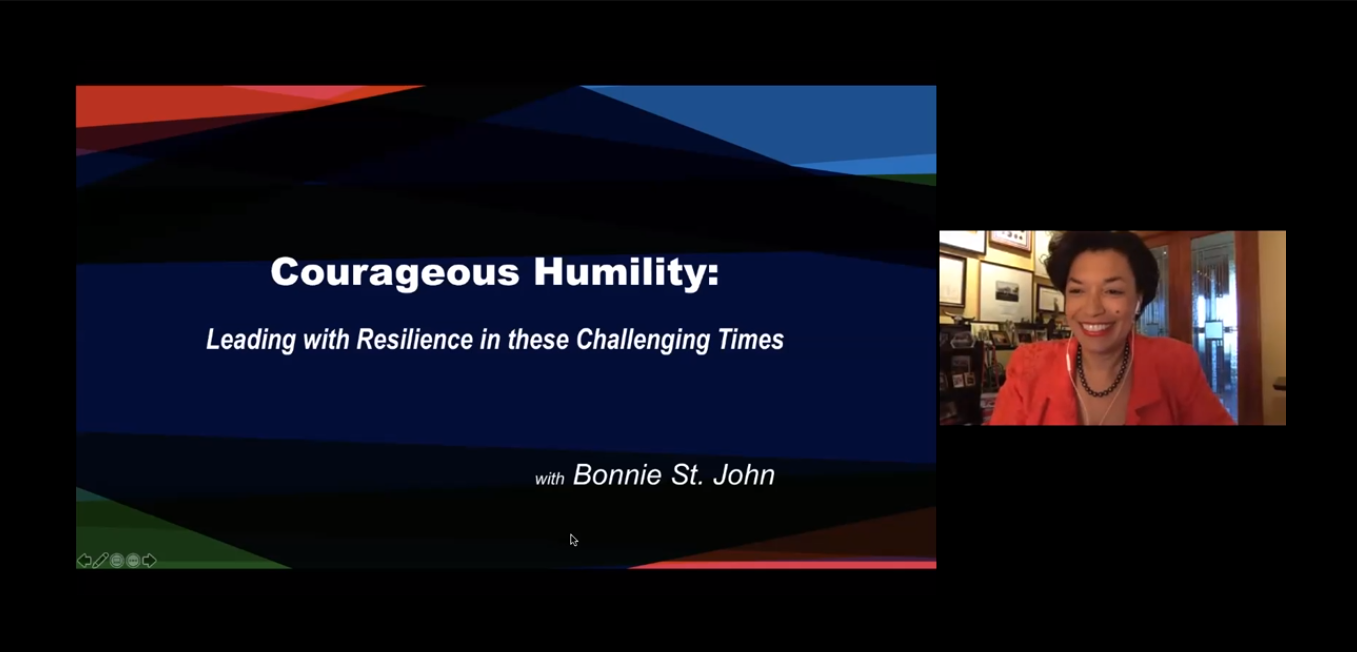 Courageous Humility
Leading with Resilience in these Challenging Times
The world is changing right before our eyes. A global pandemic is affecting how we do business. Racial equality is again at the forefront of everyone's thoughts. And gender rights are being addressed in our national government. Change is happening all around us, and it can be scary and uncomfortable to talk about with each other.
Yesterday, Bonnie St. John, virtually met with members of our community through an event hosted by Heart of Florida United Way's Women United group. She spoke to us about the uncomfortable fears we have discussing complicated topics like race, gender, disabilities, and equality, to mention a few.
She left us with six steps we all can personally take to center our thoughts so we can face these complicated conversations with Courageous Humility.
PAUSE:
De-escalate your emotions.
FOCUS:
Find common values and purpose that provide a basis to build stronger relationships.
ASK YOURSELF:
What is your role in this discord? We all have emotional blind spots, so take time to discover what makes you defensive, and how that lands with others.
EXPAND:
Get other perspectives. Move from thinking, "They need to change" to "What can I change?"
MAKE SPACE:
Invite the others involved to share their perspective.
IDENTIFY ACTIONS:
Commit to joint actions that are constructive
Incorporating these six simple steps into complicated conversations will help you, your team, friends, and family learn, grow, and accept change a little easier.
To learn more about how to Build Resilience, Embrace Inclusion, and Achieve Success in your life, visit https://bonniestjohn.com/ and pick up her book MICRO-RESILENCE – Learn powerful, science-based techniques to boost focus, drive and energy hour-by-hour throughout the day – every day.
If you would like Bonnie St. John's team to help your business build high performing individuals and teams, visit https://bluecircleleadership.com/
If you would like to learn about more opportunities like this, please join the Women United Facebook group and connect with hundreds of women leaders throughout Central Florida.