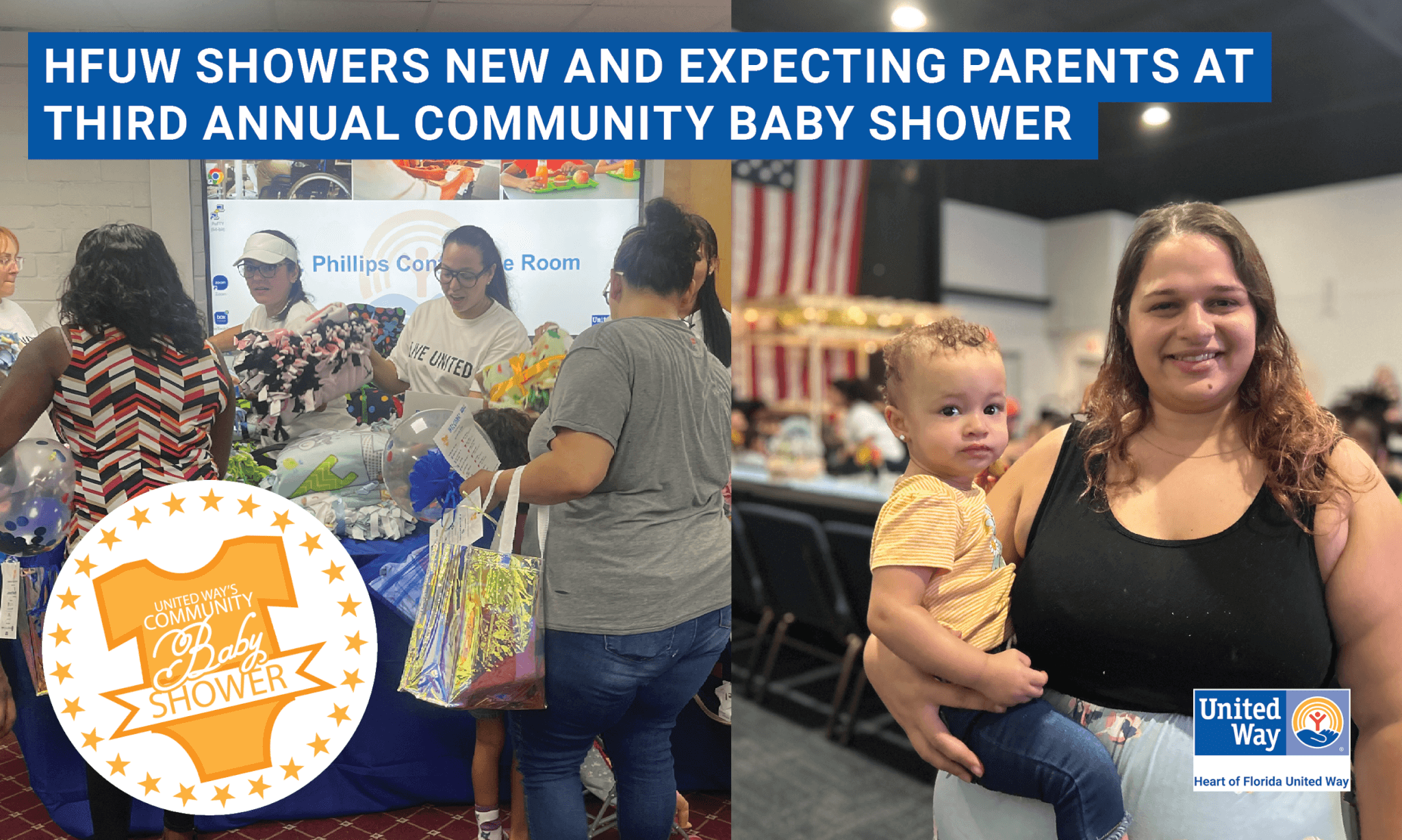 HFUW Showers New and Expecting Parents at Our Third Annual Community Baby Shower!
Heart of Florida United Way's third annual Community Baby Shower, presented by AdventHealth for Women, was recently held to celebrate new and expecting parents in need of a little support. As they say, it takes a village!
This year's Community Baby Shower took place on Wednesday, June 14, 2023, where donors, sponsors, and volunteers joined together to support Central Florida's new and expecting parents to help them give their babies a healthy start.
Upon their arrival, these soon-to-be parents enjoyed a delicious dinner, followed by a welcome from HFUW President and CEO Jeff Hayward to kick off this year's Community Baby Shower. Then, Heather Collins, RN and Birth Experience Coordinator with AdventHealth, shared information about prenatal care and creating a birth plan.
The parents then enjoyed a series of activities that resulted in them collecting must-have items for their bundles of joy.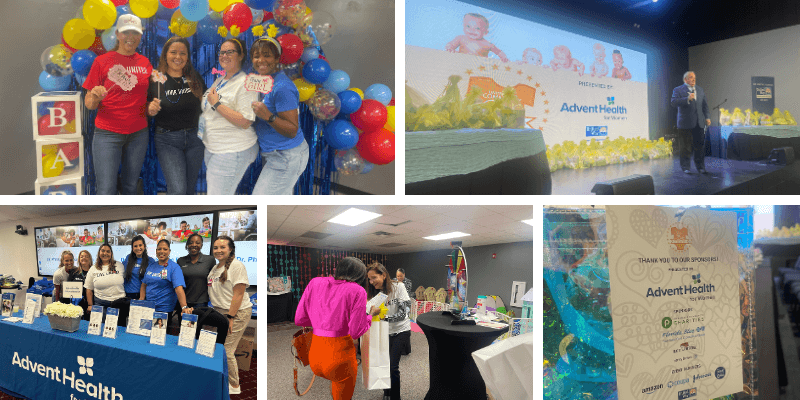 Thank you to our exhibitors, including HFUW's Mission United impact group and Help Me Grow program; Career Source; 4C Florida; Bellies, Babies, and Beyond; Early Learning Coalition of Seminole County; and WUCF TV, for providing these parents and their families with resources that are available in our community.  
Watch this recap video of our third annual Community Baby Shower below.
And a huge thank you to our Community Baby Shower sponsors, including AdventHealth for Women, Publix Supermarket Charities, Florida Blue, Deloitte, Red Lobster, Pitney Bowes, and Johnson's! 
It's because of all our incredible volunteers, sponsors, and partners that we were able to support expecting parents in our community through the Community Baby Shower!