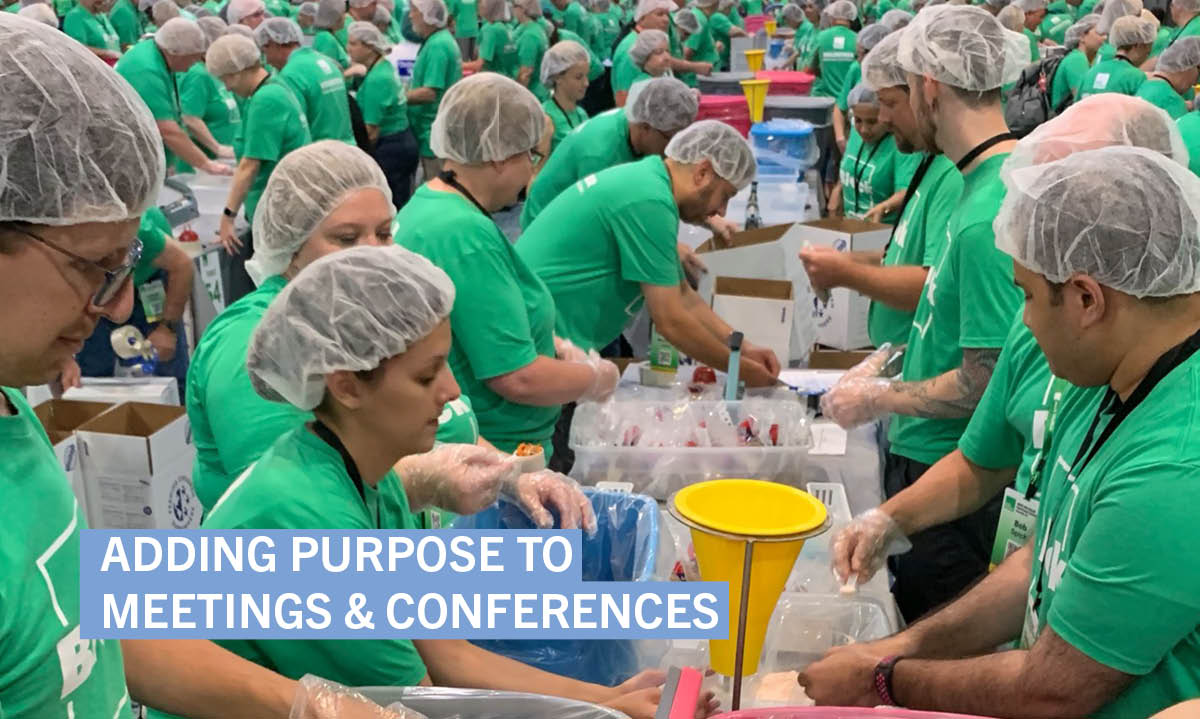 Adding Purpose to Meetings & Conferences
Last year, Orlando's $70 billion tourism industry hit a record high of 75 million visitors. A significant contributor to that success are conventions and large-scale meetings that account for more than $2 billion in annual economic impact and attracts more than 2 million visitors to the region. In 2019, Orlando was ranked No. 1 in Cvent's 2019 list of the top 50 meetings and convention destinations in the U.S., which points to continued growth in this industry.
As important as the economic impact is, what might be overlooked is how these groups are adding social benefit to the local community through United Way, which is uniquely positioned to help companies traveling to our area.
A Unique Position
Heart of Florida United Way works with convention groups and meeting professionals to add a layer of purpose to their gatherings. United Way is in a unique position to add value in this way because of the work we do every day:
We know the issues facing our residents
We have relationships with the key players involved
We have a network that collaborates globally
We understand what it takes to deliver a rewarding and inspiring volunteer experience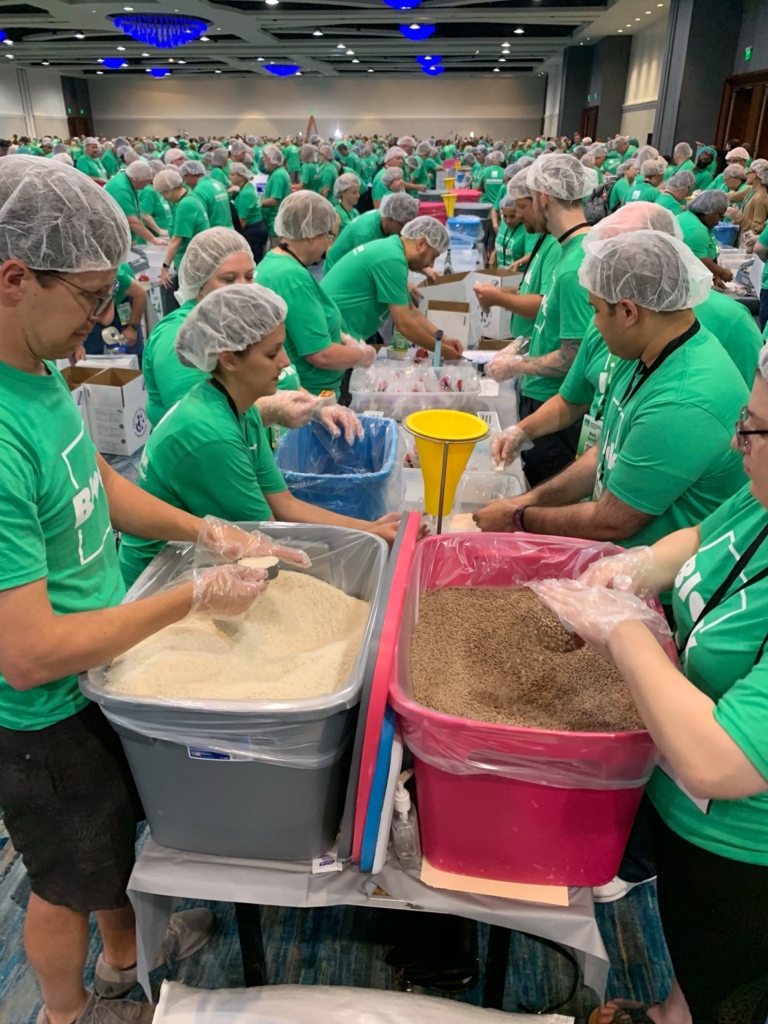 As an expert on local needs and offering a robust network of agencies to work with, HFUW's Volunteer Resource Center can bring a company's mission to life through interactive engagements. Proving that meetings don't have to be all about the Powerpoint slides, HFUW's volunteer team has completed several large-scale, interactive sessions ranging from simulations to kit-packing opportunities for many of United Way's Global Corporate Leaders (GCLs). The largest of these events was H&R Block's recent national conference with more than 3,000 attendees held at the Orlando World Center Marriott.
Creating an Engaging Experience
For this event, HFUW offered two engaging experiences at the end of the first day of the conference. Half of the volunteers were suited up with hairnets and gloves to create 250,000 Red Lentil Jambalaya meal kits to support the national Full Cart program through Feeding Children Everywhere. The other half worked in teams to build 300 bicycles to support Central Florida organizations, including New Image Youth Center, Orange County Public Schools, and United Against Poverty. These two projects served as the official launch of the H&R Block "Make Every Block Better" campaign, showing their team members have #BlockPride and encouraging a corporate culture of giving back to the community.
Building Purpose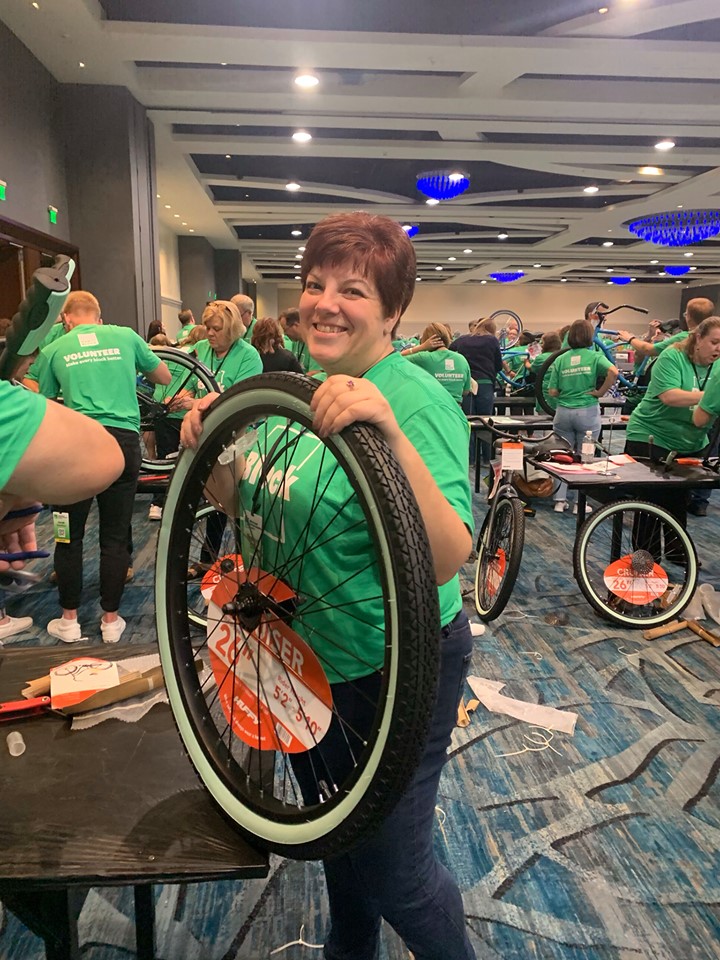 Not only did this activity support people in need in the Central Florida community, it also brought great value to H&R Block. It connected participants to the company's corporate social responsibility efforts, offered a team-building engagement opportunity, built purpose and brand integrity among one of its most important advocates – its employees.
HFUW's volunteer team supports these companies as a vendor – essentially an event coordinator that delivers meaningful experiences to conference attendees and furthers a corporation's CSR goals. This line of business has proven to be of great value to corporate partners and the local community, which continues to drive overall economic impact for the region. Let's mark that as a win-win-win.
For those with local relationships with H&R Block, consider a timely touch point to continue the momentum created by this experience. To learn more about how Heart of Florida United Way's Volunteer Resource Center is delivering rewarding and inspiring experiences for corporate partners visiting our area, please email Lynnea.Crawford@hfuw.org.