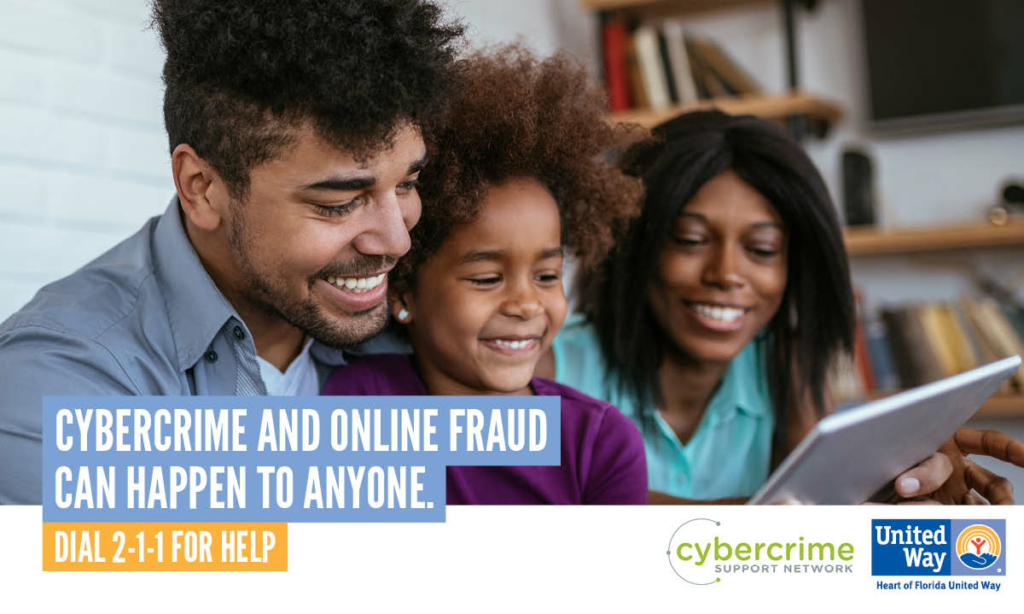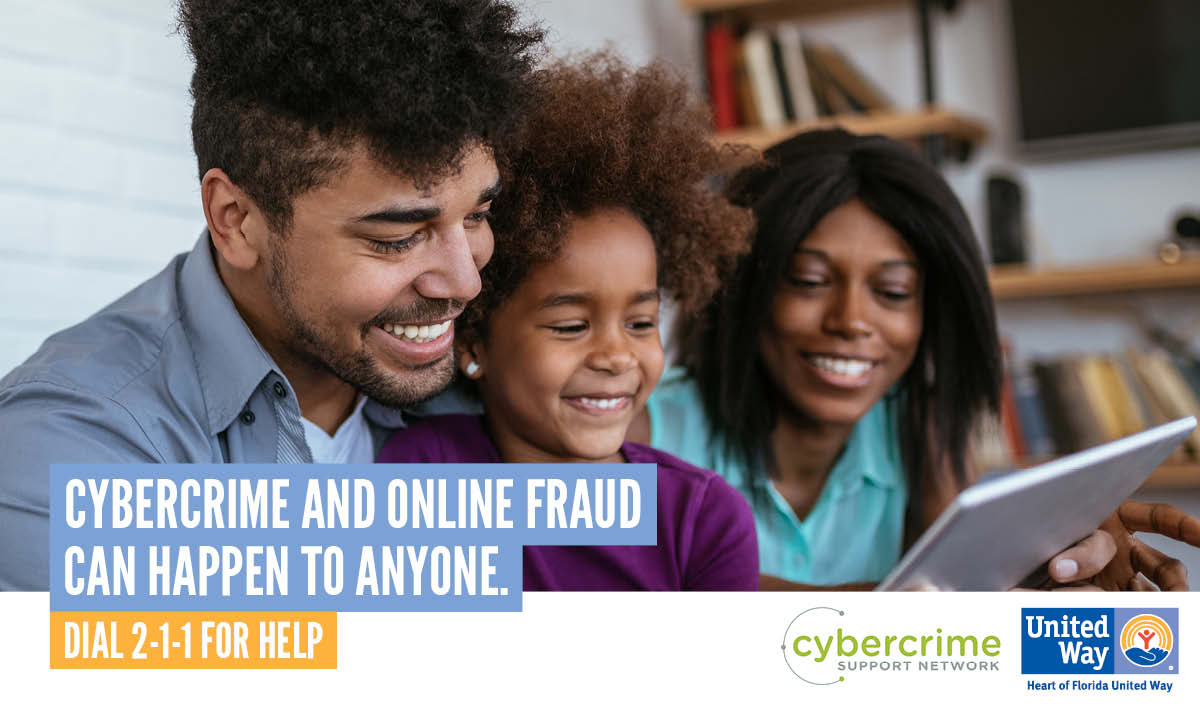 Help starts here: dial 211.
Your local 211 offers access to the National Cybercrime Victim Resource Database to help guide you through the process after a cybercrime has occurred.
Call 211 now and be connected to a 211 specialist
Text the keyword CYBER to 898-211
Chat with a specialist here or visit www.HFUW.org/GetHelp
REPORT • RECOVER • REINFORCE
Find resources and guidance for:
Identity Theft
Hacked Account/Devices
Financial/Purchase Scams
Impostor Scams
Cyberbullying/Harassment/Stalking
and more
FREE • CONFIDENTIAL • MULTILINGUAL
24 hours a day, seven days a week, 365 days a year
---
For more information visit fightcybercrime.org
---
Heart of Florida United Way (HFUW) has partnered with the Cybercrime Support Network (CSN) and the Heart of West Michigan United Way to implement a multi-state approach to responding to the unmet needs of cybercrime victims. The program's $1.4 million in federal funding was awarded in February 2019 and is set to continue for two years with future plans of expanding into additional counties.
The grant has given HFUW the ability to hire and train staff to assist cybercrime victims. 211 Specialists are equipped to provide tools and resources needed to help victims report and recover from cybercrime.
The partnership with CSN enables HFUW to reinforce prevention practices and tips to assist our Central Florida residents.
For more information about cybercrime visit fightcybercrime.org
---