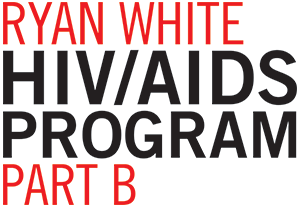 Serving HIV/AIDS patients throughout Orange, Seminole, Osceola and Brevard counties, the Ryan White Part B/General Revenue Program helps improve the quality of life for thousands of people each year.
As the lead agency, Heart of Florida United Way annually receives more than $2.2 million from the Florida Department of Health to fund patient care and support provided through a network of eight AIDS organizations and more than 200 service providers.
Program dollars are targeted for underserved groups, such as people who may be uninsured or unable to pay for expensive HIV/AIDS treatments. Provided services include medical care, case management, pharmaceutical assistance, transportation, mental health services, home health care, food baskets and more.
If you have any questions regarding the Ryan White Part B/General Revenue Program, please contact 407-429-2189.
Central Florida AIDS Planning Consortium
The Central Florida AIDS Planning (CFAP) Consortium is a community planning group that makes recommendations to the Heart of Florida United Way on Ryan White Part B federal HIV/AIDS funding
CFAP is composed of individuals from Brevard, Orange, Osceola and Seminole counties who convene to assess and prioritize the needs of the HIV/AIDS community in the East Central Florida region.